20th International Conference
ON
Pediatrics & Neonatology
Event Date & Time
March 25th-26th, 2024
Event Location
Barcelona, Spain
– Previous Conference Performers / Professionals From Around The Globe –

JOSSIE WILLINGY
USA

LAOREN ESOCHARD
Switzrland

LUCA M. VAINA
USA

MAREE NIUE
USA

AIKATERINI ZIAKA, PYLAIA-CHORTIATIS
Central Macedonia, Greece

MIDORI NRUA
JAPAN

ROBERT M
USA

A.B VERHUAL
USA

PANYRLUEISON-GINES
FRANCE

JEET-SUBAR-MURA
SPAIN

MARIKA GUENA
UK

FAREH FAREN
JAPAN
Media Partners/Collaborator
A huge thanks to all our amazing partners. We couldn't have a conference without you!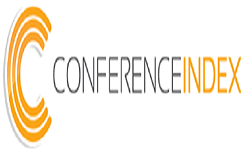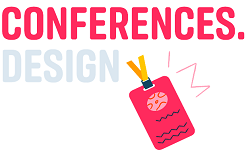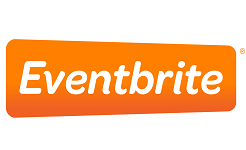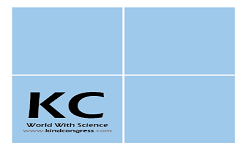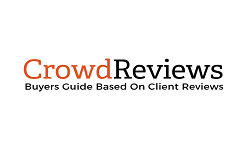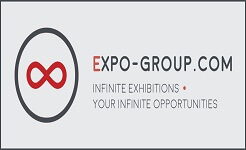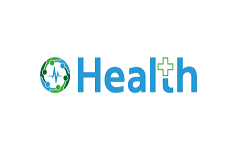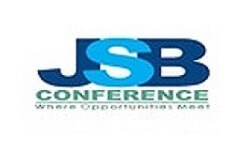 Sponsors/Exhibitors
A huge thanks to all our amazing partners. We couldn't have a conference without you!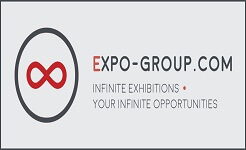 Welcome to World Pediatrics & Neonatology 2024
ABOUT CONFERENCE
World Pediatrics & Neonatology 2024
It is our great pleasure to invite you to participate in the "International Conference on World Pediatrics & Neonatology " (Pediatrics Conference 2024), which will be on March 25th-26th, 2024 as a Physical Meet.
Theme:  Excellence in Pediatrics & Neonatology
The main objective of the conference is to bring together pediatricians, neonatologists, experts in child development, and other specialists to exchange their ideas and knowledge between the different disciplines for facilitating research and clinical interdisciplinary collaborations
The conference themes will include the following topics: Pediatric Anesthesia, Pediatric Research, Pediatric Neurology, Pediatric Genetics, Pediatric Nursing, Pediatric Cardiology, General Pediatrics, Pediatric Otolaryngology, Pediatric Dentistry, Pediatric Gastroenterology, Neonatology, Environmental Pediatrics, Pediatric ophthalmology, Pediatric urology, Pediatric Nutrition, Pediatric Psychology, Pediatric surgery, Autism/ ADHD/ Anxiety, Pediatric obesity, Pediatric Rheumatology, Congenital Heart Disease(CHD), Pediatric Immunology, Child Nutrition and Development, Pediatric Brain Tumor, Pediatric Neonatal diseases, Pediatric Allergy, Pediatric Rehabilitation Medicine, Pediatrics Vaccines, Pediatric Dermatology, Clinical pediatrics.
This meeting will allow the attendees to acquire these new updates and share their experiences with well-recognized speakers globally. We look forward to seeing you at this meeting and we are sure you will find it an outstanding educational opportunity located in heavenly Singapore City, Singapore.
Who to attend the conference?
Target Audience
World Pediatricians
Associations and Societies
Business Entrepreneurs
Case Managers
Claims/Risk Managers
Clinical Nurse Specialists
Data Management Companies
Hospital Administrators
Hospital General Counsel
Legal Nurse Consultants
Medical Colleges
Neonatal Faculty
Neonatal Nurses/Nurse Practitioners
Neonatal nutritionists
Neonatal researchers
Neonatal specialists
Neonatologists
Nurses
Pediatric Dieticians
Pediatric Faculty
Pediatric Nutritionists
Pediatric Physicians
Pediatricians
Pediatrics specialists
Perinatal Nurses/Nurse Practitioners
Physician Assistants
Researchers
Residents
Software developing companies
Training Institutes
Young researchers
YOU!
General Session: 01
[accordions id="1412″]
General Session: 02
[accordions id="1411″]
General session: 03
[accordions id="1410″]
General session: 04
[accordions id="1409″]
General session: 05
[accordions id="1408″]
General session: 06
[accordions id="1407″]
General session: 07
[accordions id="1406″]
General session: 08
[accordions id="1405″]
General session: 09
[accordions id="1404″]
Market Analysis Report
The global pediatric market comprises of the healthcare services provided across various fields of the healthcare industry. According to the report, the global pediatric healthcare products and services market was valued at around USD 89,000 Mn and USD 525,000 Mn, respectively, in 2018 and is projected to expand at a CAGR of around 4.6% and 5.6%, respectively, from 2018 to 2026. A report based on UNICEF shows that 415k children in the region die every year before celebrating their fifth birth date. Increase in chronic diseases, develop the healthcare facilities which contribute to leading the growth for pediatric healthcare and family medicine in the Singapore region
About 3% of global healthcare expenditure was estimated by Middle East regions and is expected to grow continuously. In the Middle East advancement and government, initiatives improve the healthcare sector by about US$ 48 billion in 2016 and are expected to reach USD 63.7 billion by 2024 at a CAGR of 4.2%.
In 1971 it was the time when there were just 7 hospitals and 12 health centers founded in UAE. Today, it has more than 80 public as well as private hospitals and 150 clinics focusing on primary care.
As the U.A.E. healthcare sector appears an impressive growth in the coming years, great advanced opportunities for U.S.-U.A.E. partnerships. The Cleveland Clinic Dubai makes the entire miracle a possibility.
Market Analysis
Importance & Scope:
Neonatology Conferences will focus on the modern and exciting revolutions in all areas of Neonatology research which offers a unique opportunity for agents across the globe to meet, network, and observe new scientific innovations. This year's Neonatology Congress highlights the subject, "Exploring the Current Challenges in Neonatal & Perinatal Care" which reflects the ground-breaking advance in neonatology inquiry. The two days conference incorporates neonatal care workshops and extraordinary keynote sessions conducted by prominent and eminent speakers who exceed expectations within the field of Neonatology which incorporate the themes of neonatal sustenance, birth complications, neonatal contaminations, neonatal surgery, moral issues, and neonatology in the future, propels in fetal assessment and testing. This worldwide Neonatology Meet 2019 boosts the dynamic support of youthful understudies, up-and-coming analysts, and budding researchers as we are facilitating the Neonatology Poster Award Competition and Young Research Forum at the conference venue.
The elementary patients of neonatologists are babies who are wiped out or require uncommon therapeutic care since of rashness, low birth weight, intrauterine development impediment, intrinsic mutations (birth surrenders), sepsis, pneumonic hypoplasia, or birth asphyxia.
Why attend?
With entities from around the globe concentrated on the discovery of Neonatology and its advances, this is your best chance to achieve the major assembly of associates from the Neonatal people group. Coordinate presentations, and appropriate information, meet with current and potential analysts, make a sprinkle with unused advancements and get title acknowledgment at this 2-days event. Incredibly famous speakers, the latest strategies, improvements, and the newest updates in Neonatology are the signs of this meeting.
Major Associations and Societies Worldwide:
Academic Pediatric Association
Academy of Medical-Surgical Nurses
Academy of Neonatal Nursing
Aimee's Army Childhood Cancer Foundation
Alex's Lemonade Stand
Alliance for Childhood Cancer
Alliance of Cardiovascular Professionals
American Academy of Nursing
American Academy of Pediatric Dentistry
American Academy of Pediatrics
American Academy of Pediatrics Breastfeeding
American Academy of Pediatrics Georgia
American Association of Critical-Care Nurses
American Association of Heart Failure Nurses
American Association of Orthopedic Surgeons
American Association of Pediatric Urologists
American Board of Pediatrics
American Brain Tumor Association
American Childhood Cancer Organization
American College of Surgeons Committee on Trauma
American Gastroenterological Association
American Heart Association
American Medical Group Association
American Pediatric Society
American Pediatric Surgical Association
American Pediatric Surgical Associations
American Pediatric Surgical Nurses Association
American Society for Echocardiography Conferences
American Society for Gastrointestinal Endoscopy
American Society for Parenteral and Enteral Nutrition
American Society for Echocardiography Conferences
American Society of Nuclear Cardiology
American Society of Pediatric Hematology and Oncology
American Society of Pediatric Otolaryngology
American Society of Preventive Cardiology
American Trauma Society
Ashley Foundation
Asia Pacific Pediatric Endocrine Society
Asian Pacific Association of Gastroenterology
ASK Childhood Cancer Foundation
Association of Gastroenterologists of Bosnia and Herzegovina
Association of Nurses in AIDS Care
Association of Pediatric Hematology/Oncology Nurses
Associations for European Pediatrics and Congenital Cardiology
Belgian Society of Gastrointestinal Endoscopy
Brain Tumor Foundation for Children, Inc.
British Associations of Pediatric Surgeons
British society for Pediatric Gastroenterology, Hepatology, and Nutrition
British society of Gastroenterology
Brooklyn Pediatric Society
Bulgarian Association of Surgeons and Gastroenterologists
Canadian Association of Gastroenterology
Canadian Association of Interventional Cardiology
Canadian Nurses Association
Canadian Pediatric Society
Canadian Pediatric Associations
Cancer Fund of America
Cancer Patients Aid Association
Cardiovascular Credentialing International
Child Health International Foundation
Child Neurology Society
Childhood Cancer Foundation
Children's Cancer Association
Children's Cardiology Associates, Texas
Children's Center for Digestive Health Care, LLC
Children's Leukemia Research Association
Colorado Kids Cancer Association
CURE Childhood Cancer Association
Cyprus Nurses and Midwives Association
Cyprus Society of Gastroenterology
Czech Gastroenterological Society
Czech Pediatric Society
Danish Society of Gastroenterology and Hepatology
Dutch Associations of Pediatrics
Eastern Association for Surgery of Trauma
Eat Right Academy of Nutrition and Dietetics
Emirates Gastroenterology & Hepatology Society
European Academy of Pediatric Societies
European Academy of Pediatrics
European Academy of Pediatrics Societies
European Association for Gastroenterology, Endoscopy, and Nutrition
European Association of Pediatric Education
European Confederation of Primary Care Pediatricians
European Pediatric Association
European Pediatric Neurology Society
European Pediatric surgeon's Associations
European Pediatric Surgeons Association
European Society for Child and Adolescent Psychiatry
European Society for Neonatology
European Society for Pediatric Gastroenterology, Hepatology and Nutrition
European Society for Pediatric Infectious Diseases
European Society for Pediatric Neurosurgery
European Society for Trauma & Emergency Surgery
European Society for Traumatic studies
European Society of Cardiology
European Society of Gastrointestinal Endoscopy
European Society of Intensive Care Medicine
European society of Neuogastroenterology & Motility
European Society of Pediatric Dermatology
European Society of Pediatric Infectious Diseases
European Society of Pediatric Neonatal and Intensive Care
European Society of Pediatric Neonatal Intensive Care
European Society of Pediatric Neurosurgery
European Society of Pediatric Research
European Society of Pediatrics
European Society of Pediatrics Allergology and Clinical Immunology
European Society of Pediatrics Endocrinology
European Society of Pediatrics Gastroenterology, Hepatology and Nutrition
Gastroenterological Society of Australia
Georgia Hospital Association
German society for Trauma Surgery
Hong Kong Society of Digestive Endoscopy
Hong Kong Society of Gastroenterology
Hospice and Palliative Nurses Association
Israel Gastroenterology Association
Indian Academy of Pediatrics
Indian Associations of Pediatric Surgeons
International Association for Trauma Surgery and Intensive Care
The International Association of Pediatrics
International Neonatology Association
International Pediatric Association
International Pediatric Association Zurich
International Pediatric Associations
International Society for Heart & Lung Transplantation
International Society of Pediatric Dermatology
International Society of Pediatric Surgical Oncology
Italian Society of Pediatric, Italy
Japan Pediatric Society
Japanese Nursing Association
Japanese Society of Gastroenterology
Jordan Pediatric Society
Jordan Pediatric Society
Korean Society of Gastroenterology
National Association of Clinical Nurse Specialists
National Association of Neonatal Nurses
National Association of Pediatric Nurse Practitioners
National Children's Cancer Society
National Nursing Staff Development Organization
Neonatal and Perinatal Societies
Neuroblastoma Children's Cancer Society
Neuroblastoma Society of UK
North American Society for Pediatric Gastroenterology, Hepatology and Nutrition
North American Society of Pediatric and Adolescent Gynecology
Northeast Pediatric Cardiology Nurses Association
Nursing Association of Nepal
Nursing Council of New Zealand
Nursing Ethics Network
Ocular Nutrition Society
Ohio Gastroenterology Society
Orange County Foundation for Oncology, Children, and Families
Oregon Dietetic Association
Pediatric Societies Congress
Pediatric Associates of Savannah, Georgia
Pediatric Cardiology Associates
Pediatric Cardiology Associates of WNY
Pediatric Cardiology Medical Associate
Pediatric Cardiology Medical Associates of Southern California
Pediatric Congenital Heart Association
Pediatric Endocrine Society
Pediatric Infectious Diseases Society
Pediatric Trauma Society
Pediatrics and Adolescent Medicine
Philippine Nurses Association of the United Kingdom
Philippine Pediatric Society
Priority Pediatrics
Russian Society for Digestive Endoscopy
SIOP-International Society of Pediatric Oncology
Society for Developmental and Behavioral Pediatrics
Society for Pediatric Anesthesia
Society for Pediatric Dermatology
Society for Pediatric Radiology
Society for Pediatric Urgent Care
Society of Invasive Cardiovascular Professionals
Society of Pediatric Nurses
Society of Trauma Nurses
Southern Society for Pediatric Research
Southwest Medical Association
Spanish Society of Neonatology
The Association for European Pediatric and Congenital Cardiology
The Australian and New Zealand Gastric and Esophageal Surgery Association
The Japanese Gastroenterological Association
The National Association of Pediatric Nurse Associates and Practitioners
The Pediatric Cardiac Intensive Care Society
The United States Army Institute of Surgical Research
The World Federation of Associations of Pediatric Surgeons
Trauma Association of Canada
Turkish Society for Trauma and Emergency surgery
Ukrainian Association of Endoscopy
Union of European Neonatal & Perinatal Societies
United European Gastroenterology
Virginia Nurses Online
Visiting Nurse Associations of America
Western Trauma Association
World Association of Perinatal Medicine
Industries Associated with Neonatology Worldwide:
MEDNAX, Inc
AstraZeneca
Sanofi
Boehringer Ingelheim
Roche
Bristol-Myers Squibb
United Therapeutics
Astellas
Actelion
Merck & Co
Sanofi
Takeda
Otsuka
Gilead Sciences
Johnson & Johnson
Hospitals Associated with Neonatology Worldwide:
Hospital Universitari Arnau de Vilanova
Hospital de Jove
Hospital Universitario Virgen del Rocío
Hospital Virgen De La Victoria
Hospital of Puerto Real
Gentofte Hospital in Gentofte
Hospital Paris
CHU Brugmann – Brussels
Queen Fabiola Children's University Hospital – Brussels
Argos General Hospital
St Jude Children's Research Hospital
St Louis Children's Hospital
Monroe Carell Jr. Children's Hospital
Children's Hospital of Philadelphia
Mattel Children's Hospital
Texas Children's Hospital
Boston Children's Hospital
Nationwide Children's Hospital
Duke Children's Hospital and Health Center
All Children's Hospital of John Hopkins Medicine
Universities Associated with Neonatology Worldwide:
University of Pennsylvania
Vanderbilt University
Mount Royal University
University of Maryland School of Nursing
University of Indianapolis
University of Salford
University of Virginia
University of Pittsburgh
University of Pennsylvania
Columbia University
Duke University
University of Texas
Brown University
University of Chicago