7th International Conference
ON
Pediatrics & Neonatology
Event Date & Time
May 25th-26th, 2023
Event Location
London, UK
– Previous Conference Performers / Professionals From Around The Globe –

JOSSIE WILLINGY
USA

LAOREN ESOCHARD
Switzrland

LUCA M. VAINA
USA

MAREE NIUE
USA

AIKATERINI ZIAKA, PYLAIA-CHORTIATIS
Central Macedonia, Greece

MIDORI NRUA
JAPAN

ROBERT M
USA

A.B VERHUAL
USA

PANYRLUEISON-GINES
FRANCE

JEET-SUBAR-MURA
SPAIN

MARIKA GUENA
UK

FAREH FAREN
JAPAN
Media Partners/Collaborator
A huge thanks to all our amazing partners. We couldn't have a conference without you!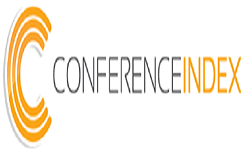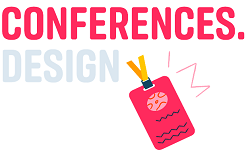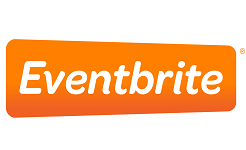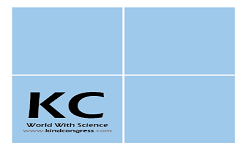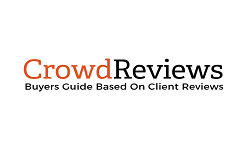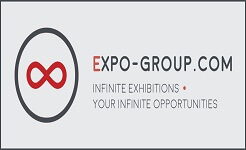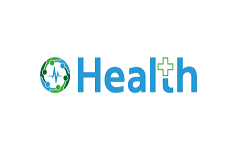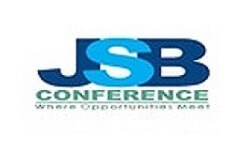 Sponsors/Exhibitors
A huge thanks to all our amazing partners. We couldn't have a conference without you!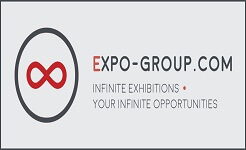 Welcome to World Pediatrics & Neonatology 2023
ABOUT CONFERENCE
World Pediatrics & Neonatology 2023
It is our great pleasure to invite you to participate in the "International Conference on World Pediatrics & Neonatology " (Pediatrics Conference 2023), which will be on May 25th-26th, 2023 as a Physical Meet.
Theme:  Excellence in Pediatrics & Neonatology
The main objective of the conference is to bring together pediatricians, neonatologists, experts in child development, and other specialists to exchange their ideas and knowledge between the different disciplines for facilitating research and clinical interdisciplinary collaborations
The conference themes will include the following topics: Pediatric Anesthesia, Pediatric Research, Pediatric Neurology, Pediatric Genetics, Pediatric Nursing, Pediatric Cardiology, General Pediatrics, Pediatric Otolaryngology, Pediatric Dentistry, Pediatric Gastroenterology, Neonatology, Environmental Pediatrics, Pediatric ophthalmology, Pediatric urology, Pediatric Nutrition, Pediatric Psychology, Pediatric surgery, Autism/ ADHD/ Anxiety, Pediatric obesity, Pediatric Rheumatology, Congenital Heart Disease(CHD), Pediatric Immunology, Child Nutrition and Development, Pediatric Brain Tumor, Pediatric Neonatal diseases, Pediatric Allergy, Pediatric Rehabilitation Medicine, Pediatrics Vaccines, Pediatric Dermatology, Clinical pediatrics.
This meeting will allow the attendees to acquire these new updates and share their experiences with well-recognized speakers globally. We look forward to seeing you at this meeting and we are sure you will find it an outstanding educational opportunity located in heavenly Singapore City, Singapore.
Who to attend the conference?
Target Audience
World Pediatricians
Associations and Societies
Business Entrepreneurs
Case Managers
Claims/Risk Managers
Clinical Nurse Specialists
Data Management Companies
Hospital Administrators
Hospital General Counsel
Legal Nurse Consultants
Medical Colleges
Neonatal Faculty
Neonatal Nurses/Nurse Practitioners
Neonatal nutritionists
Neonatal researchers
Neonatal specialists
Neonatologists
Nurses
Pediatric Dieticians
Pediatric Faculty
Pediatric Nutritionists
Pediatric Physicians
Pediatricians
Pediatrics specialists
Perinatal Nurses/Nurse Practitioners
Physician Assistants
Researchers
Residents
Software developing companies
Training Institutes
Young researchers
YOU!
General Session: 01
Track 1: Pediatrics
The study of pediatrics is diminishing the mortality rates of the new-born's and the youngsters and furthermore to control the spreading of diseases which are pediatric infectious diseases and which will be advancing the healthy life form infections-free life to draw out the issues of teenagers and kids. This can be seen that the improvement of pediatrics is ended by knowing the different pediatric hereditary issue essential subjects which for the most part required for pediatrics. The vital treatment which bargains in pediatrics is supporting the expansion of pediatric wellbeing in youngsters and babies.
Specialty care
Pediatric audiology
Pediatric dermatology
Pediatric opthamology
Pediatric orthopaedics
Pediatric otolaryngology
Pediatric plastic and craniofacial surgery
Pediatric rehabilitation
Pediatric pharmacology
Adolescent medicine
Pediatric critical care
Track 2: Pediatric Cardiology
Pediatric Cardiology welcomes original manuscripts concerning all aspects of heart disease in infants, children, and adolescents, including embryology, anatomy, physiology and pharmacology, biochemistry, pathology, genetics, radiology, clinical aspects, investigative cardiology, electrophysiology and echocardiography, and cardiac surgery. Many of the pediatric heart defects such as patent ductus arteriosus interruption, vascular ring division, pericardial window, diaphragm placation, thoracic duct ligation, ligation of collateral vessels have been repaired using pediatric interventional cardiology. The barriers and challenges to achieving routinely applicable Tissue Engineered and Regenerative Cardiac Surgery Methods are also explored as is a novel concept for the Cardiac.
Tetralogy of fallot
Ventricular septal defect
Anti-thrombotic treatment
Hypoxemia
Anastomosis
Pulmonary atresia
Track 3: Pediatrics Surgery
Pediatric Surgery is a division pediatrics department that involves the surgery of Neonatal, infants, children, adolescents, foetuses and teenagers. Pediatric surgery ascended in the middle of the 20th century as the surgical care of Pediatrics Pediatric surgery is classified into sub categories like pediatric surgical oncology, pediatric cardiothoracic surgery, pediatric neurosurgery, pediatric urological surgery, pediatric hepatological surgery, pediatric orthopaedic surgery, pediatric cardiothoracic surgery, pediatric vascular surgery and pediatric oncological surgery.
Fetal surgery
Congenital malformations
Abdominal wall defects
Chest wall deformities
Childhood tumours
Separation of conjoined twins
Plastic surgery
Pediatric Neurology and Neurological Disorders
Track 4: Pediatric Neurology and Neurological Disorders
Researchers are committed in a change of laboratory and clinical research programs to continue their perceptive of the forward nervous system and pathologic processes that underlie neurological disorders in children. Columbia have a long history of caring for children with inborn fault of metabolism that effect the nervous system. To date, MRS has been explaining to the determination for cerebral lactic acidosis in mitochondrial disorders in children.
Pediatric mental health and psychology
Developmental and behavioural pediatrics
Autism spectrum disorder
Developmental disorders
Disorders of attention and behavior
Psychotic disorders
Anxiety disorders
Gender identity disorder
Head injuries in the pediatric patient.
Track 5: Pediatrics Obesity
Childhood obesity is a serious medical condition that affects children and adolescents. Children who are obese are above the normal weight for their age and height. One of the best strategies to reduce childhood obesity is to improve the eating and exercise habits of your entire family. Treating and preventing childhood obesity helps protect your child's health now and in the future.
Eating disorders
Hyperlipidemia in children
Prader-willi syndrome
Pediatric Nutrition and Baby Foods
Track 6: Pediatric Nutrition and Baby Foods
Pediatric Nutrition is the maintenance appropriate well balance diet comprising of proper nutrients and sufficient amount of calories intake to promote growth and sustain the physiological requirements at different stages of child's development. Pediatric Nutrition Conferences invites registered dietitians, dietetic technicians who has the vital role of good nutrition in the growth and development of infants, children and adolescents
Child nutrition and development
Pediatric breast feeding
Clinical nutrition & nutraceuticals
Track 7: Pediatric Dermatology
Pediatric Dermatology Conferences address with child skin disorders. Pediatric Dermatologist treats children/adolescent, which may require some procedures like laser therapy and cutaneous surgery. The American Board of Dermatology has established certification for sub categories of Dermatology and Pediatric Dermatology.
Skin ailments
Pediatric atopic dermatitis
Fungal infections
Track 8: Pediatric Oncology
The Pediatric Oncology Branch is given to upgrading results created to expand the results for the kids with tumour tendency disorders. Pediatric oncology Conferences is the part of solution worried about the finding and treatment of malady in youths. Around the globe, it is assessed that tyke tumour has an event of more than 175,000 for consistently, and a passing rate of pretty about 96,000 for every year. In made countries, youth threat has a mortality of pretty much 20% of cases
Infant brain tumours
Pediatric psychosocial oncology
Leukemia/lymphoma
Solid tumors
Stem cell transplant
Track 9: Pediatric Ophthalmology
Pediatric Ophthalmology is one of specialization in pediatrics which deals with managing children's eye infections. The human visual system makes as the psyche builds up a strategy that takes around ten years. Regardless of the way that a baby's eyes are optically prepared for seeing, infant kid vision is confined to around 20/1500 (the ability to see the conditions of people yet not their components), somewhat in light of the way that the cerebrum has not made sense of how to deal with the visual messages it gets. As visual progression proceeds with, that same youth will at last have the ability to perceive the best inconspicuous components in a photo. Pediatric Ophthalmology Conferences will raise the most aggressive key issues in the field of Pediatric Ophthalmology.
Orbital infections
Congenital malformations
Childhood tearing
Pediatric uveitis
Cortical visual impairment
Developmental abnormalities
Genetic eye disease
Pediatric Urology and Nephrology
Track 10: Pediatric Urology and Nephrology
It is common for children to have disorders of urinary tract such as kidney, ureters, urethra and bladder. These problems can be small or serious. In case of serious condition, then one should need a specialist in nephrology and urology. Few conditions of nephrology and urology to be diagnosed are abnormalities in urine, bedwetting, acid base disorders, hypertension, acute and chronic kidney failure, high blood pressure, cancer of urinary and genital systems, bladder exstrophy, renal insufficiency, kidney stones, urinary tract infections, torsion of the testicles, inherited kidney diseases and neurogenic bowel. It can also provide pediatric patients with end stage kidney diseases and follow up care after kidney transplantation.
Pediatric kidney and urinary tract disorders
Acute and chronic kidney failure
Bedwetting
Cancer of the urinary and genital systems
High blood pressure
Track 11: Pediatric Nursing
Pediatric Nursing Conferences is the medical care for new-born child to adolescent basically in a hospital or clinic. This is invites all the practioners and experts from all over the world for evidence based clinical information, research and pediatric healthcare.
Palliative pediatric nursing
Pediatric emergency nursing
Infections in neonatal care unit
Pediatric trauma care
Pediatrics Emergency Medicine
Track 12: Pediatrics Emergency Medicine
Pediatric Emergency Care involves close and constant attention with special care by a team of specially trained pediatricians. Pediatric Emergency Care usually takes place in Intensive Care Unit. Some conditions which may cause during critical condition are severe asthma, severe infection such as pneumonia and serious injuries from accidents. Critically ill children need careful monitoring with special medicine or treatment which can be offered only in PICU- Pediatrics Intensive Care Unit. Having advance directives in place is important to save a life during critical conditions.
Ambulatory pediatrics
Life-threatening pediatric infections
Blunt abdominal trauma in children
Non-traumatic surgical abdominal emergencies
The septic appearing infant
Orthopaedic conditions above the hip.
Pediatric poisonings
Pediatric emergency radiology
Approach to febrile infants and toddler
Medical errors in pediatrics
General Session: 02
Track 1- Neonatology 
Neonatology is a subspecialty of paediatrics that consists of the medicinal care of new-born infants, especially the ill or premature infant. The tiniest patients of neonatologists are new born infants who require special medical care due to prematurity, low birth weight, congenital malformations (birth defects, intrauterine growth retardation,), pulmonary hypoplasia, and sepsis. It is usually practiced in neonatal intensive care units (NICUs) as it is a hospital-based specialty. Therefore neonatologists focus on the care of new-born's that requires Intensive Care Unit (ICU) hospitalization.
Neonatal Congenital malformations (birth defects)
Track 2- Neonatal Congenital malformations (birth defects)
Babies born before the 37th week of gestation are considered premature. All premature babies experience complications; being born too early can cause short-term and long-term health problems for preemies. In general, the earlier a baby is born, the higher the risk of complications. Birth weight also plays an important role, too. The most common causes of neonatal deaths are preterm birth complications, new born infections and birth asphyxia. Any complication that a premature new-born experience will be treated in the neonatal intensive care unit (NICU)/Intensive care Nursery (ICN).
Neonatal Intensive care Unit (NICUs)/Intensive Care Nursery (ICN)
Track 3- Neonatal Intensive care Unit (NICUs)/Intensive Care Nursery (ICN)
The Neonatal Intensive Care Unit (NICU) )/Intensive Care Nursery (ICN) is where your new-born will stay for days, weeks, or possibly longer, depending on the baby's degree of prematurity. Most babies admitted to the NICU are premature (born before 37 weeks of pregnancy), have low birth weight (less than 5.5 pounds), or have a medical condition that requires special care. The unit is staffed by specially trained physicians and nurses and also includes paediatric residents and neonatal fellows (physicians who are specializing in treating sick new-born's). Neonatal Medicine is one of the best neonatal cares for the sickest babies as they require specialized care in the region's newest and most up-to-date neonatal intensive care unit (NICU).
Neonatal & Development-Behavioral Medicine
Track 4- Neonatal & Development-Behavioral Medicine
Infant Behaviour & Development is nothing but the babies born at risk for developmental delays or behavioural problems due to prematurity or born with other medical complications that resulted in hospitalization in one of our Neonatal Intensive Care Units. It includes the development of sleep, crying, reflexes, vision, hearing, and breathing in new-born's.
Neonatal Psychology & Psychiatry is the study of behavior and the mind. Infants can suffer serious mental health disorders, yet they are unlikely to receive treatment that could prevent lasting developmental problems. While mental health issues can be difficult to diagnose in babies who can't talk about their thoughts and feelings, infants are capable of feeling anxiety, stress and even depression. In this field, a professional practitioner or researcher is called a psychologist.
Neonatal Infectious Diseases
Track 5- Neonatal Infectious Diseases
Neonatal Infectious Diseases are the infections of the neonate (new-born) during the neonatal period or first four weeks after birth. Infections may be contracted by Tran's placental transfer in utero, in the birth canal during delivery (perinatal), or by other means after birth. Some neonatal infections are apparent soon after delivery, while others may develop postpartum within the first week or month. Some infections acquired in the neonatal period do not become apparent until much later such as HIV, hepatitis B and malaria and there is a higher risk of infection with preterm or low birth weight neonates.
Neonatal Pulmonology & Asthma
Track 6- Neonatal Pulmonology & Asthma
Neonatal pulmonology is a medical sub-specialty that deals with diagnosis and treatment of diseases involving respiratory tract. Neonatal/Paediatric pulmonologists are specially trained in pulmonary neonatal diseases and conditions of the broken rib or collapsed lung, particularly pneumonia, asthma, tuberculosis, complicated chest infections, etc. The most common cause of persistent pulmonary hypertension of the new-born is meconium aspiration syndrome. Most infants who have meconium aspiration syndrome (60%) are born by caesarean delivery, indicating that they aspirate meconium before birth. Some aspiration may occur during the second stage of labour. Children who present with stridor and respiratory distress with epiglottitis, the presentation of this disease in neonates may be different. Hence it is important to study the diagnosis, immunization and preventive measure of these diseases.
Neonatal Surgery and Nursing
Track 7- Neonatal Surgery and Nursing
Neonatal surgery is the sub-specialty of pediatrics surgery which is dealing with all the surgical operationsinnewborn infants, especially the ill or premature newborn. It is responsible for the treatment of many disorders through surgical operations in newborn infants and playing vital role in saving lives at birth stage by newborn and fetal surgery. Neonatal surgeons are the ones who perform surgeries including chest, abdominal and urological defects. It includes the treatment of infants in the first 28 days of birth.
Neonatal Nursing is a subspecialty of nursing that works for newborn infants up to 28 days after birth. Babies are born with a variety of problems ranging from prematurity, birth defects, infection, cardiac malformations, and surgical problems, according to the National Association of Neonatal Nurses (NANN).Neonatal nursing generally encompasses care for those infants who experience problems shortly after birth, but it also encompasses care for infants who experience long-term problems related to their prematurity or illness after birth. Neonatal nurses treat sick newborns until they are discharged from the hospital, even if that takes several months.
Neonatal Gastroenterology and Hepatology and Nutrition
Track 8- Neonatal Gastroenterology and Hepatology and Nutrition
Neonatal Hepatology is a branch of medicine dealing with the study, prevention, diagnosis and management of diseases that affect the liver, gallbladder, biliary tree and pancreas. Viral infection and inborn metabolic disorders are the two main causes of Acute Liver Failure in infants.
Neonatal Gastroenterology developed as a sub-specialty of paediatrics and gastroenterology. It is concerned with treating the gastrointestinal tract, liver and pancreas from infancy until age eighteen. The principal diseases it is concerned with are acute diarrhoea, persistent vomiting, gastritis, and problems with the development of the gastric tract. Gastrointestinal disorders in neonates range from minor to life threatening, and short- to long-term or chronic. Neonatal Jaundice is one of the most common conditions needing medical attention in babies. Gastrointestinal food allergies are not rare in infants and children. Gastrointestinal (GI) endoscopic procedure a fetal and neonatal endoscopy has become an essential modality for evaluation and treatment of GI diseases. Complex gastrointestinal surgery is one of the common methods to treat GI disorder in neonates. Pediatric gastroenterologists care for Infants with problems of the gastrointestinal tract.
Neonatal Allergy, Immunology and Rheumatology
Track 9- Neonatal Allergy, Immunology and Rheumatology
Neonatal Allergy/Immunology is an important subject to be learnt in order to promote understanding and advance the treatment of respiratory, allergic, and immunologic diseases in neonates. It emphasizes the epidemiologic research on the most common chronic illnesses of neonates—asthma and allergies as well as many less common and rare diseases. Allergic reactions in born babies include red eyes, atopic dermatitis (eczema), itchiness, runny nose, urticarial (hives), an asthma attack and sinusitis. The viruses, such as influenza virus (flu), adenovirus, respiratory syncytial virus (RSV) and human metapneumovirus, are common causes of pneumonia in New-born babies. A Neonatology allergist/immunologist finds and treats these allergies and immune system problems.
Neonatal Rheumatology: An inflammatory disease affects the joints, muscle weakness, a skin rash on the eyelids and knuckles, Juvenile lupus and connective tissues. Some like osteoarthritis, are the result of wear and tear. Others, such as rheumatoid arthritis, are immune system problems. Common Rheumatic disorders are Lyme disease, Systemic lupus Erythematosus, Behcet's disease, Polymyalgia Rheumatica, Rheumatic fever. Lupus erythematosus is a name given to a collection of autoimmune diseases in which the human immune system becomes hyperactive and attacks normal, healthy tissues.
Track 10- Neonatal Cardiology
Neonatal Cardiology is the fetal diagnosis and treatment given for pregnant women at risk of or known to be carrying babies with heart problems. Neonatal heart conditions mainly includes heart defects associated with other types of disease, such as diaphragmatic hernia, heart muscle disease (cardiomyopathy) or infection (myocarditis), Heart problems due to lung masses, etc. Congenital heart disease (CHD) is the most common, congenital disorder in newborns. A neonatal cardiologist is a pediatrician who has received extensive training in diagnosing and treating babies cardiac problems.
Neonatal Endocrinology and Diabetes
Track 11- Neonatal Endocrinology and Diabetes
Neonatal Endocrinology is a medical subspecialty dealing with disorders of the endocrine glands, such as growth disorders, sexual differentiation in neonates, diabetes and other disorders. The other type of diabetes that is often misdiagnosed as type 1 or type 2 diabetes, called  monogenic diabetes which is seen in newborn babies. Endocrine disorders in neonates are caused by too many or too few hormones circulating throughout the body. If a newborn baby has problem with growth, diabetes, hormone-producing glands that help maintain growth and development, puberty, energy level and mood. Neonatal/ Pediatric endocrinologists are usually the primary physicians involved in the medical care of infants with intersex disorders.
Neonatal diabetes mellitus (NDM) is defined as a disease that affects an infant and their body's ability to produce or use insulin. It is a monogenic (controlled by a single gene) form of diabetes that occurs in the first 6 months of life. Infants with NDM do not produce enough insulin, leading to an increase in blood glucose. Maturity onset diabetes of the young (MODY) MODY is a rare form of diabetes which is different from both Type 1 and Type 2 diabetes, and runs strongly in families. MODY is caused by a mutation (or change) in a single gene. NDM is a rare condition accounting for up to 1 in 400,000 infants in the United States. Permanent neonatal diabetes mellitus is a type of diabetes that first appears within the first 6 months of life and persists throughout the lifespan.
Track 12- Neonatal Genetics
Newborn genetic screening is the practice of testing every newborn for certain harmful or treatable genetic disorders in newborn infants. Babies with these conditions appear normal at birth. It is only with time that the conditions affects the baby's brain or physical development or causes other medical problems. By then the damage may be permanent. Early diagnosis and treatment can result in normal growth and development and can reduce morbidity and mortality.
Newborn babies to be tested for rare diseases. A rare birth defect is a health condition that is present at birth. Birth defects may change the shape or function of one or more parts of the body as there are thousands of different birth defects. The most common are heart defects, cleft lip and palate, Down syndrome and spina bifida.
Orphan Drug Act (ODA) provided incentives to stimulate treatment product development for infants with rare disease.
Neonatal Hematology/Oncology
Track 13- Neonatal Hematology/Oncology
Neonatal oncology is a sub specialty of pediatrics oncology that deals with the prevention, diagnosis, and treatment of cancer in babies. Newborn cancer is rare and comprises a heterogeneous group of neoplasms with substantial histological diversity. Almost all types of pediatrics cancer can occur in fetuses andneonates. The causes of neonatal cancer are unclear, but genetic factors probably have a key role. Teratoma and neuroblastoma are the most common histological types of neonatal cancer, with soft-tissue sarcoma, leukemia, renal tumors, and brain tumors also among the more frequent types. Neonatal cancer raises diagnostic, therapeutic, and ethical issues, and management requires a multidisciplinary approach. Medical professionals who practice oncology are called Cancer specialists or oncologists.
Neonatal Hematology is the study of blood and blood-forming organs, as well as their diseases in born babies. Surgeons frequently encounter hematologic issues with respect to wound healing, inflammation and hemostasis. Because of the complexity and broad scope of hematology, this review is limited to an overview of hematopoiesis and hemostasis in the neonates. Diseases of blood cells including disorders of white cells, red cells, and platelets. A medical practitioner who specializes in this field of pediatrichematology is calledNeonatal/pediatrichematologist. It is important that one should be familiar with the educational and preventive measures in order to prevent children being affected with blood disorders.
Neonatal ENT/Opthalmology
Track 14- Neonatal ENT/Opthalmology
Neonatal Ophthalmology is a branch of medicine and surgery which deals with the diagnosis and treatment of eye disorders. An ophthalmologist is a specialist in Paediatric/Neonatology ophthalmology. Multiple ophthalmic disorders can present in neonates. Such disorders can be isolated or be associated with other systemic anomalies. Timely referral, diagnosis, and management are critical to allow optimal visual development. The critical period of visual development is in the first 6 months after birth. Infants who meet screening criteria for retinopathy of prematurity (ROP) should be screened to help prevent serious visual sequelae, including blindness. Pediatricians and neonatologists should identify ocular abnormalities and refer patients for detailed ophthalmic evaluation when deemed necessary.
Track 15- Neonatal Neurology
Neonatal Neurology refers to a service that can delivery multidisciplinary expertise aimed at optimal care and protection of the new born brain—whether for premature infants or sick infants born at full term. Neonatal neurologists who regularly monitor babies' developmental progress and perform research in all areas of brain injury prevention and management. Neurosciences Intensive Care Nursery (NICN) provides comprehensive and coordinated assessment and treatment for new-born's who are at high risk of neurological injury or who have clinical evidence of developmental brain abnormalities.
Track 16- Neonatal Pathology
Neonatal/paediatric pathology is a medical subspecialty with particular expertise in diseases affecting the placenta, fetus, infant and child. The duties of pediatric pathologists can be broadly separated into two fields:
Surgical pathology; examining and reporting tissue biopsies and specimens.
Performing autopsies and placental examinations.
Neonatal Pharmacology/Toxicology
Track 17- Neonatal Pharmacology/Toxicology
Neonatal pharmacology setting is unique effective, result-oriented and safe drug administration in neonates should be based on two parameters:
Integrated knowledge on the evolving physiological characteristics of the newborn.
Pharmacokinetics and pharmacodynamics of the given drug.
Understandably, clinical pharmacology in neonates is as dynamic, varied and diverse as the new-born's. Advances in the basic science research have improved our understanding of use of drugs.
Over and above all that, pharmacovigilance is needed to recognize specific adverse drug reactions (ADRs).
Neonatal Radiology and Anaesthesiology
Track 18- Neonatal Radiology and Anaesthesiology
Paediatric radiology is a subspecialty of radiology involving the imaging of foetuses and infants. Although some diseases seen in paediatrics are the same as that in adults, there are many conditions which are seen only in infants. The specialty has to take in account the dynamics of a growing body, from pre-term infants to large adolescents, where the organs follow growth patterns and phases.
Neonatal anesthesia includes general anesthesia for term babies in the first month of life, as well aspremature babies (born before the 37th week of pregnancy). The first 30 days after birth are the time when most congenital and genetic defects are discovered and when babies are most susceptible to birth-acquired infections. During surgery, anesthesiologists focus on: Preventing and treating apnea (when breathing stops for 10 seconds or longer, a condition more common in neonates and former premature infants), meticulous fluid replacement, managing blood loss, Monitoring and maintaining blood glucose levels, Controlling temperature and Managing pain.
Track 19- Neonatal Nephrology
Neonatal Nephrology is a sub specialty of medicine and paediatrics that concerns itself with the kidneys- the study of normal kidney function and kidney problems. Clinical complications include renal function in the fetus and neonate, blood pressure and hypertension in the neonate, renal failure in the term and preterm infant, and the causes and the consequences of fetal urinary obstruction. A nephrologist is a physician who specializes in the care and treatment of kidney diseases in new-born babies.
Neonatal Stem Cell Transplantation and Regenerative Medicine
Track 20- Neonatal Stem Cell Transplantation and Regenerative Medicine
Stem cell transplantation (SCT) is rare in neonates or infants, there has been some research reporting an encouraging survival rate; as well as there are studies pointing SCT in infants as a controversial treatment.
Lung diseases remain one of the main causes of morbidity and mortality in neonates. Cell therapy and regenerative medicine have the potential to revolutionize the management of life-threatening and debilitating lung diseases that currently lack effective treatments.
General session: 03
Pediatric Nursing Research
Track 1. Pediatric Nursing Research
Pediatric Nursing Research is the restorative care of neonates and youngsters up to adolescence, as an edict in an in-patient hospital or day-clinic. Neonatal nurses are registered nurses who have some proficiency in working with these youthful, vulnerable patients. Neonatal nursing is a branch of health care that mostly centers in giving care and support for new-born babies who were born precipitately, or suffering from health problems such as birth defects, diseases, or heart deformities. Several neonatal nurses work in Neonatal Intensive Care Unit (NICU), providing very particular medicinal care to in danger infants.
Track 2. Clinical Nursing
Clinical Nursing is boosted field, which means you could also become employed in education and leadership roles. The work covers some regular areas including emergency care, pediatrics and geriatrics. There is a high market for clinical nurse specialists particularly, as they are so experienced in sophisticated technologies.
The skills and techniques in clinical nursing are fundamental for better patient results, it includes certain basic to complex skills such as monitoring, time management, critical thinking at various situations, Judgment and Decision Building which is Considering the relative costs and benefits of potential activities to choose the most appropriate one. In this manner certain abilities and approaches are rehearsed and finished with a generally mind.
According to a 2018 report by the CIHI, the number of working registered nurses (RNs) jumped by 9 percent, or 27,000, in the last 5 years. The total nursing professionals is now more than 348,000. Unfortunately, the rate of RN & Clinicians growth is still lagging. There are 3.4 million active nursing professionals in the EU Member States (no data for Belgium, the Czech Republic and the Netherlands) as per 2015 survey.
Neonatal Vaccination & Surgery
Track 3. Neonatal Vaccination & Surgery
Antibodies espouse a necessary part in keeping the adolescents solid while Immunization is the way toward receiving to be insusceptible to an illness. Immunizations should be imaginable in the beginning times of life to ensure adolescents earlier they exist to the sicknesses. Immunizations are a foundation of pediatric facilities. The route of inoculations is implemented for the expectancy of hazardous contaminations was a crucial driver of changes in baby and minority bleakness and mortality. Neonatal surgery comprises the surgical care of newborn infants / Neonates. Neonatal professionals are the ones who perform neonatal surgeries including chest, abdominal and myocardial flaws. Neonatal surgery encloses the treatment of infants in the early phases of life.
Pediatric Genetic Disorder
Track 4. Pediatric Genetic Disorder
Birth defects range from minor to Spartan, potentially poignant how body parts form and function and how the body customs food. While the cause may continue unidentified or due to circumstance sources, some problems are genetic (accepted down through genes). Supreme of the children are born vigorous with birth imperfection or any supplementary medical problems. But in some cases children are innate with variations in their brain development, obstruction of body, or body chemistry that can prime to problems through health, development their recital and shared communication.
Track 5. Neonatal Nursing
Neonatal nursing is a subspecialty of nursing that works with newborn infants born with a variety of problems ranging from prematurity, birth defects, infection, cardiac malformations, and surgical problems. The neonatal period is defined as the first month of life; however, these newborns are often sick for months. Neonatal nursing generally encompasses care for those infants who experience glitches shortly after birth, but it also comprehends care for infants who experience long-term problems related to their prematurity or illness after birth. A few neonatal nurses may care for infants up to about 2 years of age. Most neonatal nurses care for infants from the time of birth until they are discharged from the hospital.
Track 6. Pediatric Nutrition
Nutrition is the consumption of food according to the body's dietary needs. Good nutrition means triumph the veracious aggregate of nutrients in the accurate combinations. Devouring nutrition acquaintance will help you to accomplish decent health over your lifetime. Deprived nutrition can lead to increased susceptibility to disease. Nutrition & Metabolism extends to a wide range of applications including nutritional needs, clinical and population studies as well as the underlying apparatuses. Pediatric nutrition is the maintenance of an appropriate well-symmetrical diet entailing of the indispensable nutrients and the capable caloric intake required to promote growth and sustain the physiologic requirements at the various stages of a child's development. Infant nutritional needs vary considerably with age, level of refreshment, and environmental circumstances and they are directly related to the rate of growth. During the infant stage the need for calories is greater than any postpartum stage due to hasty intensification in both elevation and heaviness.
General session: 04
Track 1: Pediatrics
The study of pediatrics is decreasing the transience rates of the newborns and the youngsters and moreover to control the scattering of diseases which are Pediatric communicable diseases which will be progressing the strong life form infections-free life to draw out the concerns of adolescents and kids. This can be seen that the improvement of pediatrics is finished by knowing the different pediatric transmissible concern essential subjects which for the most part required for pediatrics. The essential management which giveaways in pediatrics is sponsoring the innovation of pediatric wellbeing in adolescents and babies.
Clinical pediatrics
Pediatrics  health
Pediatric nursing
Pediatric surgery
Track 2: Pediatric neurology
Pediatric nervous system science direct clinical and fundamental science examination into youth neurological issue to all the more likely comprehend the starting points of epilepsy, learning handicaps and other neurological issue; and grow new cures and medications. Researchers are engaged with an assortment of lab and clinical research projects to expand our comprehension of the creating sensory system and pathologic procedures that trigger neurological issue in youngsters. The goal is to advance treatments and decisions for an assortment of obliterating and crippling neurologic issue.
Recent propels in pediatric nervous system science
Neuromuscular ailments in the infant
Therapeutically hard-headed epilepsy
Craniofacial oddities
Neonatal Neurology
Track 3: Pediatrics brain tumors
Pediatric brain tumors are uncontrolled growths of abnormal cells that occur in a child's brain or the tissue and structures that are adjacent to it. Many diverse types of pediatric brain tumors exist-some are noncancerous (benign) and some are cancerous (malignant).Treatment and chance of retrieval (prognosis) depend on the variety of tumor, its position within the brain, whether it has blowout, and your child's age and wide-ranging health. Because new treatments and technological advancements are constantly being developed, numerous options may be available at different points in treatment and diagnosis. Treatment for brain tumors in children is characteristically quite different from treatment for adult brain tumors, so it seems to be quite conscript the proficiency and involvement of pediatric neurologist and neuropathologists in dealing with the brain tumors in children.
Choroid plexus tumors
Germ line tumors of the brain
Gliomas
Medulloblastoma
Neurocytoma
Primitive neuroectodermal tumors
Pineoblastoma
Craniopharyngioma
Ependymoma and myxopapillary ependymoma
Meningioma
Neurofibroma/plexiform neurofibroma
Schwannoma (neurilemoma)
Spinal tumors
Track 4: Multiple sclerosis
Pediatric Multiple sclerosis (PMS) is a prolonged, autoimmune, inflammatory, demyelinating disease. It is most commonly seen in the central nervous system that is readily and increasingly diagnosed in pediatric population around the age of 15 years. It is a multifactorial disease, its present in  relapsing-remittent form. Involving the immune-modulatory,symptomatic and relapsing treatment. The course of the disease basically rely on drugs i.e. immune-modulatory drugs.
First-line immune-modulatory therapy
Second-line immune-modulatory therapy
Treatment of relapses
 Restorative Treatment in children including soreness, dejection, anxiety, exhaustion, spasm, intervention, urination and sexual dysfunction.
Track 5: Peripheral neuropathy
Peripheral neuropathy befalls when there is a problem with the peripheral nervous system, the network of nerves that conveys information from the central nervous system (the brain and spinal cord) to the rest of the body. Children with peripheral neuropathy develop pain, burning or tingling in the area where the nerves are pretentious. This is characteristically in the hands and/or feet.
Track 6: Pediatric oncology
Pediatric oncology is a strength castigation in medication concerned with establishing and treating kids, as a regulation up to the age of 18, with malignancy. It is thought to be one of the most perplexing of specialisms because, regardless of effective dealing of many children, there is a high mortality rate stagnant connected with different sorts of malignancies. Classifications of Pediatric Oncology include Pediatric Hematology Oncology, Pediatric Leukemia, Neuroblastoma in Children, Brain Tumor in Children, Clinical Trials, Technological advancements in Pediatric Oncology Conduct, nursing and care, Progressive Pediatric Oncology Drugs, Radiation Oncology therapy, Pediatric Oncology Investigation, chemotherapy, Pediatric Neuro-Oncology, neuro-pathology.
Track 7: Pediatric genetics
Pediatric Genetics is a wide-ranging of diseases that includes certain types of birth defects, chronic diseases, progressive problems and sensory discrepancies that are inherited from one or both parents. In pediatric genetics, conveys diagnostic amenities and genetic counselling to the child with a risk constructed on genes. The eminent genetic disorders in children are:
Diaphragmatic hernia
Genital malformations
Glaucoma
Misshapen skull
Spina bifida or open spine defects
Bleeding disorders
Childhood cancers
Kidney or urinary tract disease
Autism
Loss of developmental skills
Low muscle tone
Mental illness
General session: 05
Track 1: Neonatology
Neonatology is a branch of medicine concerned with the care, development, and diseases of new-born infants. Sometimes babies are born before their bodies are ready to leave the womb. Important organs such as the heart, lungs, stomach, and skin may not be mature enough to function without special help. Although paediatrician can take care of most medical issues of babies, a Neonatologist is trained particularly to deal with the most complicated and high-risk conditions.
Track 2: Kangaroo Mother Care
Research suggests that kangaroo mother care gives premature and low birth-weight babies a better chance of thriving. Kangaroo care method is a process of placing a premature baby on its mother's naked chest allowing tummy to tummy contact to locate the baby between the mother's breasts. The baby's head is positioned above the mother's heart. This is a technique whereby parents or caregivers become a baby's incubator until they could maintain their own body temperature. Kangaroo Mother Care has essential components are skin-to-skin contact, and breastfeeding. Many studies have shown that Kangaroo Care offers significant benefits.
Track 3: Preterm Birth defects
A premature birth is a birth that takes place more than three weeks before the baby's estimated due date. Complications of prematurity vary depending on how early baby is born. These premature babies are moved to NICU and carry out a number of tests for diagnosis of premature complications and provide special care round the clock.
Track 4: Infant Nutrition
Proper nutrition especially first 1000 days affects your child's brain development forever. Breast milk consists of all the necessary vitamins and minerals and is the best source of nourishment for the first 6 months. Solid foods can be introduced at 6th month age with the supervision of your paediatrician. Adequate nutrition during infancy and early childhood is essential to ensure the lifelong health and wellbeing of the children. Malnutrition increases the risk of illness and can lead to delayed growth. At the same time too much food, but not necessarily balanced, leads to obesity which is the worldwide leading health problem.
Track 5: Neonatal infections
Neonatal infections remain serious complication, especially among very low birthweight preterm infants. Bacterial infections that happen within 72 hours of birth can be extremely dangerous for newborn babies. These infections are particularly dangerous if there are any delays in recognising that the baby is ill and starting treatment. Neonatal sepsis remains a feared cause of morbidity and mortality in the neonatal period.
Track 6: Congenital Heart Defects
Congenital heart defects (CHDs) are the most common type of birth defect that affects the structure of the baby's heart. A congenital heart defect (CHD) results when the heart, or blood vessels near the heart, don't develop normally before birth.
About 1 in 4 babies born with a heart defect has a critical CHD which needs surgery or other procedures in the first year of life.
General session: 06
Track 1: General Pediatrics
The aim of the study of pediatrics is to scale back kid and kid rate of deaths, management the unfold of communicable disease, promote healthy lifestyles for a protracted disease-free life and facilitate ease the issues of kids and adolescents. It is often acknowledged that this could be reached by learning the main and first subject on General pediatrics. General pediatrics includes the fundamental treatments concerned for the betterment of medical specialty health. The foremost vital issues are often because of nutritionary deficiencies to the health of infants and youngsters as a result of growth and development are often seriously hindered by shortages in essential vitamins or nutrients.
A child has medical issues which may be genetic which may be learnt beneath general pediatrics. Once a baby has medical issues involving quite one body system, screening of genetic abnormalities could also be suggested to spot the cause and create identification. This could be recognized by being educated concerning the trendy imaging risks in youngsters suffering with medical specialty genetic disorders. Throughout the course of those techniques providing effective pain management for youngsters is widely known as a sophisticated and difficult facet. These challenges are often achieved by learning concerning psychology and activity studies which may ease the complications with the kid throughout the treatment.
Track 2: Pediatric Cardiology
The study of medical specialty is accountable for the identification of innate heart defects, performing arts diagnostic procedures like echocardiograms, viscus catheterizations and electrophysiology studies. The increasing variety of neonates with innate heart defects mentioned the baby medical aid unit reflects the increasing awareness that the defects are also gift. Chest radiography and graphical record seldom assist within the baby identification. Symptom heart condition within the craniate, or hydrous, will be detected by performing arts vertebrate diagnostic procedure. During this case, symptom heart condition might represent underlying anemia (Rh sensitization, fetal-maternal transfusion), arrhythmias (usually supraventricular tachycardia), or heart muscle pathology (myocarditis or cardiomyopathy). Several of the medicine heart defects like patent blood vessel interruption, tube-shaped structure ring division, serous membrane window, diaphragm propitiation, lymphatic vessel ligature, ligature of collateral vessels is repaired victimization medicine interventional medical specialty. The barriers and challenges to achieving habitually applicable Tissue built and Regenerative viscus Surgery ways are explored as could be a novel construct for the viscus Hybrid operating theater Suite of the twenty first Century. Aside from these techniques nursing and look after medicine viscus patients additionally plays a vital role for the cure of medicine viscus patients.
Track 3: Baby intensive care
Premature birth complications will vary between premature babies and a few square measures a lot of serious than others. Preterm birth complications square measure the leading reason for death among kids below five years archaic, chargeable for nearly one million deaths in 2013. Baby revitalization skills square measure essential for all health care suppliers World Health Organization square measure concerned within the delivery of newborns. Clinicians should use the most recent non-pharmacologic and medical specialty therapies for effective management of babe pain, distress, or agitation to avoid babe complications. As a toddler is growing it's vital to focus on health care transition coming up with. Nutrients and growth factors regulate brain development throughout craniate and early postpartum life. Therefore, it's vital to grasp the babe nutrition. Icterus (Bilirubin neurological disorder) is associate non heritable metabolic encephalopathy of the time of life is one in all the toxicant influences. Baby blood disease, outlined as a central blood vessel hematocrit (Hct) level of larger than sixty fifth, could be a comparatively common disorder in neonates.
Track 4: Pediatric Neurology
Researcher's area unit engaged in a very form of laboratory and clinical analysis programs to increase their understanding of the developing system nervosa and pathologic processes that underlie neurologic disorders in youngsters. The foremost common neurological disorder is medical specialty brain disorder. Around seventieth of youngsters that suffer brain disorder throughout their childhood eventually outgrow it. Resonance chemical analysis (MRS) may be a diagnostic tool used for transmitted metabolic disorders. To date, MRS has been restricted to the assessment for cerebral drinkable pathology in mitochondrial disorders in youngsters. Fiber bundle and genetic metabolic diseases area unit the foremost common genetic connected disorders in youngsters. The new frontier to enhance outcomes in critically sick medical specialty patients with neurologic ill health is medical specialty Neurocritical Care.
Pediatric gastrointestinal
Track 5: Pediatric gastrointestinal
Gastrointestinal disorders in youngsters vary from minor to life threatening, and short- to long or chronic. Infant Jaundice is one amongst the foremost common conditions needing medical attention in newborn babies. Channel food allergies aren't rare in infants and kids. Channel (GI) examination procedure a medical specialty examination has become a vital modality for analysis and treatment of GI diseases. Complicated channel surgery is one amongst the common strategies to treat GI disorder in youngsters. The principle diseases involved with medical specialty medical specialty area unit acute looseness of the bowels, gastritis, persistent physiological reaction and issues with the event of the stomachic tract.
Track 6: Pediatric psychology
Nearly each kid or teenage faces some challenges as they age as a result of peer pressure, family changes, a death or alternative loss, managing a chronic illness, or just as a result of it isn't simple creating the modification from being a toddler to being associate adult. Poor mental state will influence overall well-being and might cause emotional and activity changes, minimal brain dysfunction and learning disabilities. Several youngster's expertise loss or stress et al. should manage their chronic unwellness at a young age. Some youngsters have a disorder that runs within the family and puts them at higher risk for depression or anxiety. Some youngsters may additionally be affected because of faculty issues and relationship issues and ends up in activity and organic process disorders. If a toddler or teenage shows extreme anxiety, depression, issues with nightmares and sleeping, aggressive behaviors or if he talks of suicide, obtain immediate psychological feature activity therapies.
Track 7: Pediatric pulmonology
Pediatric pulmonology may be a medicine that deals with designation and treatment of diseases involving tract. Medicine pulmonology may be a combination of each pulmonology and pediatric medicine. medicine pulmonologists are specially trained in pulmonic medicine diseases and conditions of the chest, notably respiratory disease, asthma, infectious disease, sophisticated chest infections, etc. inflammation may be a reason behind medicine dyspnea that ought to be thought-about by the EMT once evaluating kids in metabolic process distress. Thence it's vital to review the designation, immunization and fortification of those diseases.
General session: 07
Track 1: Pediatrics
Pediatrics is the main branch of medicine that deals with the medical supervision of children, infants, and adolescents. A pediatrician is a child's physician who produces preventive health preservation for healthy children and medical supervision for children who are acutely or chronically ill. Pediatricians hold the mental, physical, and emotional well-being of their patients, in every phase of development in good health or in illness. They also are tangled with the prevention, early detection, and dealing of other problems that influence children and adolescents.
Neonatology & Perinatology
Track 2: Neonatology & Perinatology
Neonatology is a subspecialty of pediatrics that consists of the intensive care of newborn infants, especially premature newborn. It is a hospital-based specialty, and is usually practiced in neonatal intensive care units (NICUs). Neonatologist is trained particularly to handle the most complex and high-risk situations. Perinatology is a sub-branch of Obstetrics. It is meant for mother-fetus at higher than normal risk. It deals with the complications in child development during pregnancy. It starts at 20th to 28th week of gestation and ends 1 to 4 weeks after birth. Perinatologist work very closely with neonatologist after a child's birth. Perinatologists assist in complications like pre-existing health concerns and complications caused by pregnancy.
Track 3: Pediatric Cardiology
Pediatric Cardiology deals with resolving inherent heart disorders, variations from the norm in the heart and performing demonstrative techniques, for example, echocardiogram and electrophysiology thinks about. Chronic Heart Disease (CHD) is an issue in the structure of heart amid the season of birth. The deformities might be in the dividers of the heart, the valves of the heart, and the corridors and veins close to the heart. The indications can vary from none to dangerous. CHD can be caused because of Genetic conditions, taking pharmaceuticals or liquor amid pregnancy, viral contamination like Rubella, poor nourishing status or stoutness in the mother. A few medicines should be possible by catheter-based systems and heart medical procedures. Consistently, in excess of 35,000 children in the United States are conceived with inherent heart abandons.
Track 4: Clinical Pediatrics
Clinical Pediatrics is a medical journal that follow to publish and to available information on a change of child-center care topics along with those of a clinical, scientific, behavioral, educational, or ethical nature. Clinical Pediatrics allergy is also one of the most important and widely studied areas in novel research of this field. Initial detection of cancer in children also is taking earlier attention in Clinical Pediatrics cancer.
Track 5: Pediatric Pulmonology
Pediatric pulmonologists specialize in treating children breathing problems. Common conditions includes Asthma, Pneumonia. Services like Pulmonary Function Testing and Flexible Fiberoptic Bronchoscopy (FFB) are included under Pediatric Pulmonology. Pulmonary function testing is a non-invasive test can be done in different ways to work best for children of various ages. An FFB allows pulmonologists to look inside the lungs with a fiberoptic scope. This more invasive procedure is not surgery but does require sedation.
Track 6: Child Abuse and death
Child abuse can also be said as child maltreatment, is the condition when a parent or caretaker whether by action or failure to act may cause injury, child death, and emotional harm or may a risk of serious effects to a child.
Track 7: Pediatric Neurology
Neurology is the branch of pharmaceutical managing sensory system issue. Pediatric Neurology analyses with central and peripheral nervous system in children, new-born and adolescents. The Pediatric Neurosurgery is a sensitive scope in pediatrics which involves in cerebrum, spinal rope, fringe nerves, and additional cranial cerebrovascular frameworks as the fundamental segments. This track will fundamentally talk about neuronal disorders and its diagnosis by complicate surgeries like Spinal Neurosurgery, Pediatric brain surgery, Traumatic Neurosurgery, and Pituitary Neurosurgery.
Pediatric Urology & Nephrology Therapies
Track 8: Pediatric Urology & Nephrology Therapies
Pediatric Urology and Nephrology feel like similar cases but the Urology deals with structural and external issues of children's urinary system and the nephrology therapies involves the diagnosis of internal structures and functions in children. Mainly these both systems deal with acute and chronic urological problems in newborns. Also involves in diagnosis and treatment of congenital genitourinary abnormalities in children.
Track 9: Pediatric Endocrinology
Endocrinology deals with the imbalances or disorders of Endocrine glands. If these conditions occur in the children will be treated by the Pediatric Endocrinologist. Pediatric Endocrinology involves in diagnosis and treating several abnormal conditions of endocrine glands, hormonal imbalances and growth problems in children. The major conditions treated under Pediatric Endocrinology are,
Diabetes in children: DM, Type 1 & 2
Track 10: Pediatric Dentistry
Pediatric Dentistry is the branch of Dental Sciences. This is categorized based on the age. This condition is named for the children from infant to adolescent. It deals with dental and oral problems with their diagnosis. This Pediatric Dentistry is one of the eight specialties recognized by the American Dental Association. Some of the issues treated under this category are Grinding and Bad breath.
Track 11: Pediatric Dermatology
Pediatric Dermatology involves in children care (newborn-adolescent) with skin disorders and/or diseases. In this Pediatric Dermatology, the hair and nails are as important as skin. The hair and nail are composed of keratin and may lead to some of the diseases which affect the skin and other organs as well. Some of the listed Pediatric dermatological disorders.
Track 12: Perinatal Vaccination
Newborns will have an immature immune system which is open for high infections and risk factors may reduce the therapeutic activity. Baby birth is a major point of contact for the infections. Child vaccination refers to the vaccination done in prior to pregnancy, during pregnancy, and during the post-partum period (both for the mother and her newborn), in order to provide protection to both the mother and her newborn child.
Pediatric Clinical Case Reports
Track 13: Pediatric Clinical Case Reports
A Clinical or a Medical case report contains detailed information on the symptoms, signs, diagnosis, treatment, and follow-up of an individual patient, a disease or a disorder. Pediatric clinical case reports deal with the cases related to the pediatrics like adolescent medicine, pediatric cardiology, critical care for newborn, pediatric dentistry, developmental and behavioral disorders, pediatric endocrinology, gastroenterology, pediatric genetics, oncology, neonatology & perinatology, nephrology, neurology, pediatric surgery and more. These are very useful in medical, scientific, and educational purposes.
Pediatric Nursing – Critical Care
Track 14: Pediatric Nursing – Critical Care
Critical pediatrics care is specially dealing with the ill, injured and unstable conditions of the baby. The critical child care and medication deal with the diagnosing and management of life-threatening conditions and requires intensive care and observation.
General session: 08
Track 1: Breast Feeding
During the first six months after delivery, the baby is fed only on breast milk, and the baby depends on the mother for all nutrient requirements. Breast milks consist of all the essential nutrients that are not found in any other supplements. Breast feeding is best for the healthy growth and development of growing infants and is has a number of health benefits to both mother and baby.
Track 2: Primary Care Pediatrics
Pediatric essential medicinal services incorporates wellbeing administration and preventive direction; observing physical growth and development; age-appropriate screening; diagnosis and treatment of acute and chronic sicknesses; Management of genuine and life threatening diseases in pediatrics. A primary care doctor is normally the first medical physician reached by a patient on account of reasons, for example, eases of communication, available area, and progressively issues of cost and care requirements.
Pediatric Nutrition and Obesity
Track 3: Pediatric Nutrition and Obesity
Nutrition in first 1000 days life is essential for the immune system development and wellbeing of the child. Pediatric obesity is a predominant nutritional disorder in children and adolescents worldwide mainly in developed countries. Childhood obesity leads to many other health problems in children such as type 2 diabetes, hypertension, hyperlipidemia, liver and kidney diseases. There are different factors responsible for the cause of obesity in children such as eating habits, genetics, Hormonal causes, environment, metabolism, and lifestyle.
Track 4: Childhood Cancers
Cancer in children can occur anywhere in the body, including the blood and lymph node system, brain and spinal cord, kidneys, and other organs and tissues. Cancer can be malignant or benign. A malignant cancer tumour will grow in one place and can spreads to other parts of the body. A benign tumor can grow but will not spread to any other parts.
General session: 09
Pediatric Neurogenetics and Neurodegenerative Disorders
Track 1: Pediatric Neurogenetics and Neurodegenerative Disorders
Pediatric neurogenetic disorders are diseases of the brain, spinal cord, nerves and muscles that are caused by changes in genes or chromosomes. There are hundreds of neurogenetic disorders that may present in very different ways. They may cause problems from birth or only become evident in later childhood. They include malformations of the brain, neurodevelopmental disorders, genetic syndromes as well as problems such as seizures, loss of muscle tone, balance, and learning.
Pediatric Pain Management
Track 2: Pediatric Pain Management
Differently from the adult patients, in Pediatric age it is most difficult task involved and treat efficaciously the pain and often this symptom is undertreated or not treated. In children, selection of appropriate pain assessment tools should consider age, cognitive level and the presence of eventual disability, type of pain and the situation in which it is occurring. Improved understanding of developmental neurobiology and paediatric analgesic drugs pharmacokinetics should facilitate a better management of childhood pain.
Multidisciplinary program
Pharmacological interventions
Non-medical Treatments
Behavioural observation
Behavioural Rating Scale (PBRS)
Sickle cell disease
Neonatal Nursing
Pediatric Infectious Disease
Pediatric Critical Care
Pediatric Emergency Medicine
Behavioural and Developmental Disorders
Track 3: Behavioural and Developmental Disorders
Behavioral disorders are the most common reasons that parents are told to take their kids for mental health assessments and treatment. Behavioral disorders are also common in adults. Unlike other types of health issues, a behavioral disorder will have mostly emotional symptoms, with physical symptoms such as a fever, rash, or a headache being absent. However, generally, folks littered with an activity disorder can develop an abuse downside that may show physical symptoms like burnt fingertips, bloodshot eyes.
Developmental disorders comprise a bunch of psychiatric conditions originating in childhood that involve serious impairment in numerous areas. These behavior problems will place vital stress on children, parents, and families, and make substantial barriers to participation in social and community activities.
Neuro-Ophthalmology and Sleep Disorders
Track 4: Neuro-Ophthalmology and Sleep Disorders
Neuro-Ophthalmology is a specialty that concentrates on the neurological problems related to the eye. Like we tend to all apprehend, the human eye captures the visuals it sees and transmits to the brain to be resolved as pictures. There are several parts of the brain that are involved with precise control of eye movements. Difficulty within these regions often produces misalignment of the eyes with resultant double vision.
Current proof indicates that inveterately disrupted sleep in children and adolescents will result in issues in psychological feature functioning. Behavioral interventions for Pediatric sleep problems. Children who have sleep disorders could usually exhibit symptoms (inattentiveness, over-activity, restlessness) similar to ADHD.
Pediatric Nursing and Care
Track 5: Pediatric Nursing and Care
Pediatric Nursing is the medical care of neonates and children up to adolescence, usually in an inpatient hospital or day-clinic. The Pediatric nursing and Neuro-critical Care Program could be a multi-dimensional effort to boost the neurological outcomes of children with vital illnesses that includes care, research, education and advocacy. The care of pediatrics within the program is multi-disciplinary endeavor from a variety of faculty and staff from Critical Care Medicine, Neurological Surgery, Neurology, Trauma Surgery, Physical Medicine and Rehabilitation, Nursing, Respiratory Therapy and from different Departments.
Pediatric Psychological Disorders and Neuropsychiatric Disorders
Track 6: Pediatric Psychological Disorders and Neuropsychiatric Disorders
Pediatric psychology encompasses a wide variety of areas. These areas include developmental, contextual, and psychosocial factors that can contribute to Pediatric psychological and physical issues. It additionally includes the assessment, diagnosis, and treatment of Pediatric medical conditions, prevention of Pediatric medical conditions (physical and psychological), educating the general population on Pediatric health, promoting health-related behaviors, advocating for child and family public policies, and improving Pediatric healthcare delivery services.
Cerebral disorders commonly cause psychiatric symptoms. Almost all brain disorders may cause psychiatric symptoms.
Pediatric Movement Disorders
Track 7: Pediatric Movement Disorders
Movement disorders may result from many varieties of brain injury, such as head trauma, infection, inflammation, metabolic disturbances, toxins or unintended adverse effects of medications. They will even be a proof of different, underlying diseases or conditions, together with genetic disorders.
The brain structures that are affected are thought to incorporate the basal ganglia, the motor parts of the cortex, the thalamus, the cerebellum and/or brainstem. All these structures are thought to act together in a network, thus injury to only one may be enough to cause a movement disorder.
Pediatric Pharmacology and Drug therapy
Track 8: Pediatric Pharmacology and Drug therapy
Children differ from adults in several aspects of pharmacotherapy, together with capabilities for drug administration, medicine-related toxicity, and taste preferences. It is essential that Pediatric medicines are developed to best suit a child's age, size, physiologic condition, and treatment needs. To ensure adequate treatment of all children, completely different routes of administration, dosage forms, and strengths may be needed. Clinicians need population-specific, evidence-based clinical tools to produce safe and effective drug therapy support for neonatal and Pediatric patients. These clinical tools should be up-to-date, evidence-based drug dosing information, as well as functionality that provide warnings for inappropriately entered dosage values.
Neurochemistry and Neuroscience
Track 9: Neurochemistry and Neuroscience
Neurochemistry is the specific study of neurochemicals including neurotransmitters and other molecules (such as psychopharmaceuticals) that influence the function of neurons. This field closely examines how these neurochemicals influence the network of neural operation. It is believed that variations in brain chemistry may explain a variety of behavioral disorders and phenomena. Some chemical compounds appear to have long-term effects. Nicotine, for example, is heavily involved with neurotransmitter dopamine. These external influences on brain chemistry can cause behavioral changes or alterations in the way the brain functions.
Neuroscience is the study of how the nervous system develops, its structure, and what it does. Neuroscientists focus on the brain and its impact on behavior and cognitive functions. Not only is neuroscience concerned with the normal functioning of the nervous system, but also what happens to the nervous system when people have neurological, psychiatric and neurodevelopmental disorders.
Diagnosis of Pediatric Neurology
Track 10: Diagnosis of Pediatric Neurology
Researchers and physicians use a wide variety of diagnostic imaging techniques and chemical, metabolic analyses to detect, and treat neurological disease. Some procedures are performed in specialized settings, conducted to see the presence of a particular disorder or abnormality. Several tests that were antecedently conducted in a hospital are currently performed in a physician's office or at an outpatient testing facility, with little if any risk to the patient.
Track 11: Pediatric Neuro-Oncology
Tumors of the central nervous system (CNS), including tumors of the brain and spinal cord, are the most common solid tumors in pediatrics. These tumors are heterogeneous, there are a number of different sort of tumors and different biologic behavior. Pediatric CNS tumors differ from adult CNS tumors in histology, biology, pathophysiology, and location. Overall survival for pediatrics with tumors of the central nervous system (CNS) has step by step improved, and 5-year survival currently approaches by 70%.
Market Analysis Report
The global pediatric market comprises of the healthcare services provided across various fields of the healthcare industry. According to the report, the global pediatric healthcare products and services market was valued at around USD 89,000 Mn and USD 525,000 Mn, respectively, in 2018 and is projected to expand at a CAGR of around 4.6% and 5.6%, respectively, from 2018 to 2026. A report based on UNICEF shows that 415k children in the region die every year before celebrating their fifth birth date. Increase in chronic diseases, develop the healthcare facilities which contribute to leading the growth for pediatric healthcare and family medicine in the Singapore region
About 3% of global healthcare expenditure was estimated by Middle East regions and is expected to grow continuously. In the Middle East advancement and government, initiatives improve the healthcare sector by about US$ 48 billion in 2016 and are expected to reach USD 63.7 billion by 2023 at a CAGR of 4.2%.
In 1971 it was the time when there were just 7 hospitals and 12 health centers founded in UAE. Today, it has more than 80 public as well as private hospitals and 150 clinics focusing on primary care.
As the U.A.E. healthcare sector appears an impressive growth in the coming years, great advanced opportunities for U.S.-U.A.E. partnerships. The Cleveland Clinic Dubai makes the entire miracle a possibility.
Market Analysis
Importance & Scope:
Neonatology Conferences will focus on the modern and exciting revolutions in all areas of Neonatology research which offers a unique opportunity for agents across the globe to meet, network, and observe new scientific innovations. This year's Neonatology Congress highlights the subject, "Exploring the Current Challenges in Neonatal & Perinatal Care" which reflects the ground-breaking advance in neonatology inquiry. The two days conference incorporates neonatal care workshops and extraordinary keynote sessions conducted by prominent and eminent speakers who exceed expectations within the field of Neonatology which incorporate the themes of neonatal sustenance, birth complications, neonatal contaminations, neonatal surgery, moral issues, and neonatology in the future, propels in fetal assessment and testing. This worldwide Neonatology Meet 2019 boosts the dynamic support of youthful understudies, up-and-coming analysts, and budding researchers as we are facilitating the Neonatology Poster Award Competition and Young Research Forum at the conference venue.
The elementary patients of neonatologists are babies who are wiped out or require uncommon therapeutic care since of rashness, low birth weight, intrauterine development impediment, intrinsic mutations (birth surrenders), sepsis, pneumonic hypoplasia, or birth asphyxia.
Why attend?
With entities from around the globe concentrated on the discovery of Neonatology and its advances, this is your best chance to achieve the major assembly of associates from the Neonatal people group. Coordinate presentations, and appropriate information, meet with current and potential analysts, make a sprinkle with unused advancements and get title acknowledgment at this 2-days event. Incredibly famous speakers, the latest strategies, improvements, and the newest updates in Neonatology are the signs of this meeting.
Major Associations and Societies Worldwide:
Academic Pediatric Association
Academy of Medical-Surgical Nurses
Academy of Neonatal Nursing
Aimee's Army Childhood Cancer Foundation
Alex's Lemonade Stand
Alliance for Childhood Cancer
Alliance of Cardiovascular Professionals
American Academy of Nursing
American Academy of Pediatric Dentistry
American Academy of Pediatrics
American Academy of Pediatrics Breastfeeding
American Academy of Pediatrics Georgia
American Association of Critical-Care Nurses
American Association of Heart Failure Nurses
American Association of Orthopedic Surgeons
American Association of Pediatric Urologists
American Board of Pediatrics
American Brain Tumor Association
American Childhood Cancer Organization
American College of Surgeons Committee on Trauma
American Gastroenterological Association
American Heart Association
American Medical Group Association
American Pediatric Society
American Pediatric Surgical Association
American Pediatric Surgical Associations
American Pediatric Surgical Nurses Association
American Society for Echocardiography Conferences
American Society for Gastrointestinal Endoscopy
American Society for Parenteral and Enteral Nutrition
American Society for Echocardiography Conferences
American Society of Nuclear Cardiology
American Society of Pediatric Hematology and Oncology
American Society of Pediatric Otolaryngology
American Society of Preventive Cardiology
American Trauma Society
Ashley Foundation
Asia Pacific Pediatric Endocrine Society
Asian Pacific Association of Gastroenterology
ASK Childhood Cancer Foundation
Association of Gastroenterologists of Bosnia and Herzegovina
Association of Nurses in AIDS Care
Association of Pediatric Hematology/Oncology Nurses
Associations for European Pediatrics and Congenital Cardiology
Belgian Society of Gastrointestinal Endoscopy
Brain Tumor Foundation for Children, Inc.
British Associations of Pediatric Surgeons
British society for Pediatric Gastroenterology, Hepatology, and Nutrition
British society of Gastroenterology
Brooklyn Pediatric Society
Bulgarian Association of Surgeons and Gastroenterologists
Canadian Association of Gastroenterology
Canadian Association of Interventional Cardiology
Canadian Nurses Association
Canadian Pediatric Society
Canadian Pediatric Associations
Cancer Fund of America
Cancer Patients Aid Association
Cardiovascular Credentialing International
Child Health International Foundation
Child Neurology Society
Childhood Cancer Foundation
Children's Cancer Association
Children's Cardiology Associates, Texas
Children's Center for Digestive Health Care, LLC
Children's Leukemia Research Association
Colorado Kids Cancer Association
CURE Childhood Cancer Association
Cyprus Nurses and Midwives Association
Cyprus Society of Gastroenterology
Czech Gastroenterological Society
Czech Pediatric Society
Danish Society of Gastroenterology and Hepatology
Dutch Associations of Pediatrics
Eastern Association for Surgery of Trauma
Eat Right Academy of Nutrition and Dietetics
Emirates Gastroenterology & Hepatology Society
European Academy of Pediatric Societies
European Academy of Pediatrics
European Academy of Pediatrics Societies
European Association for Gastroenterology, Endoscopy, and Nutrition
European Association of Pediatric Education
European Confederation of Primary Care Pediatricians
European Pediatric Association
European Pediatric Neurology Society
European Pediatric surgeon's Associations
European Pediatric Surgeons Association
European Society for Child and Adolescent Psychiatry
European Society for Neonatology
European Society for Pediatric Gastroenterology, Hepatology and Nutrition
European Society for Pediatric Infectious Diseases
European Society for Pediatric Neurosurgery
European Society for Trauma & Emergency Surgery
European Society for Traumatic studies
European Society of Cardiology
European Society of Gastrointestinal Endoscopy
European Society of Intensive Care Medicine
European society of Neuogastroenterology & Motility
European Society of Pediatric Dermatology
European Society of Pediatric Infectious Diseases
European Society of Pediatric Neonatal and Intensive Care
European Society of Pediatric Neonatal Intensive Care
European Society of Pediatric Neurosurgery
European Society of Pediatric Research
European Society of Pediatrics
European Society of Pediatrics Allergology and Clinical Immunology
European Society of Pediatrics Endocrinology
European Society of Pediatrics Gastroenterology, Hepatology and Nutrition
Gastroenterological Society of Australia
Georgia Hospital Association
German society for Trauma Surgery
Hong Kong Society of Digestive Endoscopy
Hong Kong Society of Gastroenterology
Hospice and Palliative Nurses Association
Israel Gastroenterology Association
Indian Academy of Pediatrics
Indian Associations of Pediatric Surgeons
International Association for Trauma Surgery and Intensive Care
The International Association of Pediatrics
International Neonatology Association
International Pediatric Association
International Pediatric Association Zurich
International Pediatric Associations
International Society for Heart & Lung Transplantation
International Society of Pediatric Dermatology
International Society of Pediatric Surgical Oncology
Italian Society of Pediatric, Italy
Japan Pediatric Society
Japanese Nursing Association
Japanese Society of Gastroenterology
Jordan Pediatric Society
Jordan Pediatric Society
Korean Society of Gastroenterology
National Association of Clinical Nurse Specialists
National Association of Neonatal Nurses
National Association of Pediatric Nurse Practitioners
National Children's Cancer Society
National Nursing Staff Development Organization
Neonatal and Perinatal Societies
Neuroblastoma Children's Cancer Society
Neuroblastoma Society of UK
North American Society for Pediatric Gastroenterology, Hepatology and Nutrition
North American Society of Pediatric and Adolescent Gynecology
Northeast Pediatric Cardiology Nurses Association
Nursing Association of Nepal
Nursing Council of New Zealand
Nursing Ethics Network
Ocular Nutrition Society
Ohio Gastroenterology Society
Orange County Foundation for Oncology, Children, and Families
Oregon Dietetic Association
Pediatric Societies Congress
Pediatric Associates of Savannah, Georgia
Pediatric Cardiology Associates
Pediatric Cardiology Associates of WNY
Pediatric Cardiology Medical Associate
Pediatric Cardiology Medical Associates of Southern California
Pediatric Congenital Heart Association
Pediatric Endocrine Society
Pediatric Infectious Diseases Society
Pediatric Trauma Society
Pediatrics and Adolescent Medicine
Philippine Nurses Association of the United Kingdom
Philippine Pediatric Society
Priority Pediatrics
Russian Society for Digestive Endoscopy
SIOP-International Society of Pediatric Oncology
Society for Developmental and Behavioral Pediatrics
Society for Pediatric Anesthesia
Society for Pediatric Dermatology
Society for Pediatric Radiology
Society for Pediatric Urgent Care
Society of Invasive Cardiovascular Professionals
Society of Pediatric Nurses
Society of Trauma Nurses
Southern Society for Pediatric Research
Southwest Medical Association
Spanish Society of Neonatology
The Association for European Pediatric and Congenital Cardiology
The Australian and New Zealand Gastric and Esophageal Surgery Association
The Japanese Gastroenterological Association
The National Association of Pediatric Nurse Associates and Practitioners
The Pediatric Cardiac Intensive Care Society
The United States Army Institute of Surgical Research
The World Federation of Associations of Pediatric Surgeons
Trauma Association of Canada
Turkish Society for Trauma and Emergency surgery
Ukrainian Association of Endoscopy
Union of European Neonatal & Perinatal Societies
United European Gastroenterology
Virginia Nurses Online
Visiting Nurse Associations of America
Western Trauma Association
World Association of Perinatal Medicine
Industries Associated with Neonatology Worldwide:
MEDNAX, Inc
AstraZeneca
Sanofi
Boehringer Ingelheim
Roche
Bristol-Myers Squibb
United Therapeutics
Astellas
Actelion
Merck & Co
Sanofi
Takeda
Otsuka
Gilead Sciences
Johnson & Johnson
Hospitals Associated with Neonatology Worldwide:
Hospital Universitari Arnau de Vilanova
Hospital de Jove
Hospital Universitario Virgen del Rocío
Hospital Virgen De La Victoria
Hospital of Puerto Real
Gentofte Hospital in Gentofte
Hospital Paris
CHU Brugmann – Brussels
Queen Fabiola Children's University Hospital – Brussels
Argos General Hospital
St Jude Children's Research Hospital
St Louis Children's Hospital
Monroe Carell Jr. Children's Hospital
Children's Hospital of Philadelphia
Mattel Children's Hospital
Texas Children's Hospital
Boston Children's Hospital
Nationwide Children's Hospital
Duke Children's Hospital and Health Center
All Children's Hospital of John Hopkins Medicine
Universities Associated with Neonatology Worldwide:
University of Pennsylvania
Vanderbilt University
Mount Royal University
University of Maryland School of Nursing
University of Indianapolis
University of Salford
University of Virginia
University of Pittsburgh
University of Pennsylvania
Columbia University
Duke University
University of Texas
Brown University
University of Chicago