Gastroenterology and Hepatology Congress 2023
8th Edition of the international conference
ON
Gastroenterology and Hepatology Congress 2023
Event Date & Time
21st January, 2023 (09:00-17:00)
– Previous Conference Performers / Professionals From Around The Globe –

JOSSIE WILLINGY
USA

LAOREN ESOCHARD
Switzrland

LUCA M. VAINA
USA

MAREE NIUE
USA

AIKATERINI ZIAKA, PYLAIA-CHORTIATIS
Central Macedonia, Greece

MIDORI NRUA
JAPAN

ROBERT M
USA

A.B VERHUAL
USA

PANYRLUEISON-GINES
FRANCE

JEET-SUBAR-MURA
SPAIN

MARIKA GUENA
UK

FAREH FAREN
JAPAN
Media Partners/Collaborator
A huge thanks to all our amazing partners. We couldn't have a conference without you!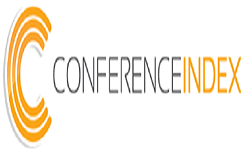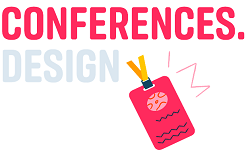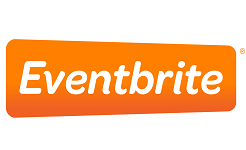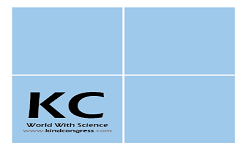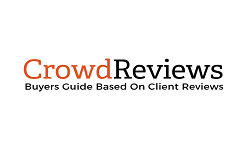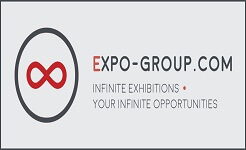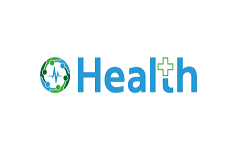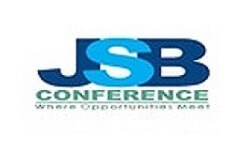 Sponsors/Exhibitors
A huge thanks to all our amazing partners. We couldn't have a conference without you!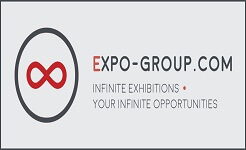 ConferenceMinds invite all the participants to attend the Online event on "World Congress on Gastroenterology" which is going to be held on January 21st, 2023.
Theme: Recent Innovations in the field of Gastroenterologist and Hepatology
Gastro 2023 is tied in with giving a bright and educated field for individuals in the field of Gastroenterology. We provide a perfect stage to share knowledge and experiences and empower people endeavors to fight against worldwide risk.
Gastro 2023 offers a cutting-edge program of renowned international speakers, specialist concurrent sessions, and short papers,s and poster presentations attracting experts in all the various fields of Gastroenterology. This webinar has been carefully designed to meet the unique educational needs of physicians and medical practitioners. In addition to cutting-edge presentations and debates, this year's agenda provides you with an opportunity to participate in organizing a workshop.
Target Audience :
Gastroenterologists
Urologists
Hepatologists
Uro-gynecologists
Urological Nurses
Radiation Oncologists
Medical Oncologists
Doctors
Medical Practitioners, Professors
Pathologists
Clinical researchers & Scientists
Interventional Radiologists
General Practitioners
Reconstructive Surgeons
Residents and Trainees
Deans, Students & Technicians
Health care Organizations
Medial Health Associations
Researchers & Scholars
Public Health Professional
Allied Health Professionals
Why attend?
To meet and greet Gastroenterology Professionals from all over the world, focusing on Gastrointestinal disorders and their advances, this is the golden opportunity to reach the largest gathering of all the professionals from the Gastroenterology department to conduct presentations, Spread information, acknowledge various research in the field, meeting with upcoming scientists, to interact with experienced professionals for better research technics and make a mark with new innovations in the field of Digestive Disorders and Gastroenterology diseases. To experience the Global esteemed Speakers, to acknowledge the most recent techniques, developments, discoveries, and latest updates in the field of Gastroenterology. Digestive Disorders and Gastroenterology is the hallmarks of this Webinar.
Opportunities for Conference Attendees
For Researchers & Faculty:
• Speaker Presentations
• Poster Display
• Symposium hosting
• Workshop organizing
For Universities, Associations & Societies:
• Association Partnering
• Collaboration proposals
• Academic Partnering
• Group Participation
For Students & Research Scholars:
• Poster Competition (Winner will get Best Poster Award)
• Young Researcher Forum (YRF Award to the best presenter)
• Student Attendee
• Group registrations
For Business Delegates:
• Speaker Presentations
• Symposium hosting
• Book Launch event
• Networking opportunities
• Audience participation
For Companies:
• Exhibitor and Vendor booths
• Sponsorships opportunities
• Product launch
• Workshop organizing
• Scientific Partnering
• Marketing and Networking with clients
Salient Features:
• Well-structured workshops, events, and symposia
• Renowned speakers and scientists across the globe
• Poster presentations and world-class exhibits
• Panel discussions & interactive sessions
• Perfect platform for global networking
• B2B meetings
• Alliances and associations
• Collaborative Research opportunities
Other Benefits of Joining Conference:
• Get your abstract published with DOI
• Get Certified for your participation
• Reduced Costs and Affordability
• Knock Down Geographical Barriers
• Convenience from the comfort of your own residence or from work
• Great resource for learning new career skills
• Learn from the Pros
• Global exposure to your research
• Make new connections
• Significant time saving
• Increased engagement
• Wider Reach
• More Engaging
• Position yourself because the expert
Targeted Audience :
• Gastroenterology and Hepatology Students, Scientists
• Gastroenterology and Hepatology Researchers/Eminent
• Gastroenterology and Hepatology Associations and Societies
• Business Entrepreneurs
• Gastroenterology and Hepatology Professors
• Members of the Gastroenterology and Hepatology Associations
Session/Tracks
[accordions id="1413″]
Gastroenterology
Colorectal and Intestinal Disorders
Esophageal Diseases
Gastrointestinal Bleeding and Pathology
Gallstones and Bile Duct Stones
Gastrointestinal Infection and Viral Gastroenteritis
Gastroparesis
gut microbiome
Inflammatory Bowel Disease
Advances in Gastrointestinal Endoscopy
Therapeutic and Diagnostic Gastroenterology
Gastrointestinal Radiology and Imaging
Gastrointestinal Oncology
Gastrointestinal Pharmacology
Gastroenterological Transplantation
Abdominal & Primary Care
Advanced Hepatology
Hepatitis and Liver Diseases
Gastroenterology & Pregnancy
PancreaticTumor and Cancer
Hepato-pancreato-biliary disease
Gastrointestinal and Minimally Invasive Surgery
Obesity and Bariatric Surgery
Neurogastroenterology and Motility
Nutrition and Dietetics in Gastroenterology
Gastrointestinal Disorders and Symptoms
Gastroenteritis
Gastric cancer
Inherited GI cancer syndromes
Treatment Advances in GI Cancers
InnovativeGastroesophageal Reflux Disease Treatment
Liver Function & Liver Health
Hepatitis and its Types
Effect of Supplements on Gastro and Hepato Disorders
Pancreatic disease
Pancreatic cancer
Hepato-Pancreatic-Biliary Infectious Diseases
Urology
Urinary Tract Infection
Urinary Retention
Urinary Tract Imaging
Urology Robotic Surgery
Kidney Stones
Kidney Cancer
Kidney Transplantation
Dialysis and Renal Care