Gastroenterology and Hepatology Congress 2023
8th Edition of the international conference
ON
Gastroenterology and Hepatology Congress 2023
Event Date & Time
21st January, 2023 (09:00-17:00)
– Previous Conference Performers / Professionals From Around The Globe –

JOSSIE WILLINGY
USA

LAOREN ESOCHARD
Switzrland

LUCA M. VAINA
USA

MAREE NIUE
USA

AIKATERINI ZIAKA, PYLAIA-CHORTIATIS
Central Macedonia, Greece

MIDORI NRUA
JAPAN

ROBERT M
USA

A.B VERHUAL
USA

PANYRLUEISON-GINES
FRANCE

JEET-SUBAR-MURA
SPAIN

MARIKA GUENA
UK

FAREH FAREN
JAPAN
Media Partners/Collaborator
A huge thanks to all our amazing partners. We couldn't have a conference without you!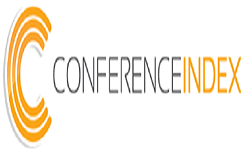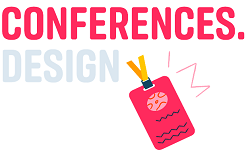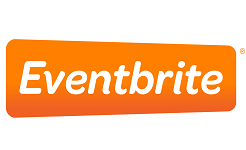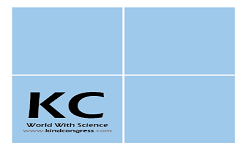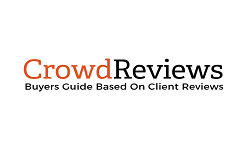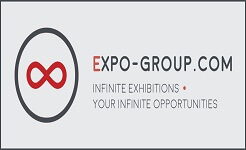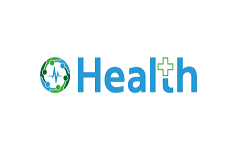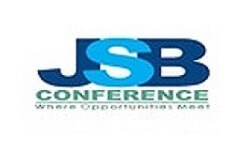 Sponsors/Exhibitors
A huge thanks to all our amazing partners. We couldn't have a conference without you!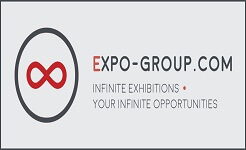 ConferenceMinds invite all the participants to attend the Online event on "World Congress on Gastroenterology" which is going to be held on January 21st, 2023.
Theme: Recent Innovations in the field of Gastroenterologist and Hepatology
Gastro 2023 is tied in with giving a bright and educated field for individuals in the field of Gastroenterology. We provide a perfect stage to share knowledge and experiences and empower people endeavors to fight against worldwide risk.
Gastro 2023 offers a cutting-edge program of renowned international speakers, specialist concurrent sessions, and short papers,s and poster presentations attracting experts in all the various fields of Gastroenterology. This webinar has been carefully designed to meet the unique educational needs of physicians and medical practitioners. In addition to cutting-edge presentations and debates, this year's agenda provides you with an opportunity to participate in organizing a workshop.
Target Audience :
Gastroenterologists
Urologists
Hepatologists
Uro-gynecologists
Urological Nurses
Radiation Oncologists
Medical Oncologists
Doctors
Medical Practitioners, Professors
Pathologists
Clinical researchers & Scientists
Interventional Radiologists
General Practitioners
Reconstructive Surgeons
Residents and Trainees
Deans, Students & Technicians
Health care Organizations
Medial Health Associations
Researchers & Scholars
Public Health Professional
Allied Health Professionals
Why attend?
To meet and greet Gastroenterology Professionals from all over the world, focusing on Gastrointestinal disorders and their advances, this is the golden opportunity to reach the largest gathering of all the professionals from the Gastroenterology department to conduct presentations, Spread information, acknowledge various research in the field, meeting with upcoming scientists, to interact with experienced professionals for better research technics and make a mark with new innovations in the field of Digestive Disorders and Gastroenterology diseases. To experience the Global esteemed Speakers, to acknowledge the most recent techniques, developments, discoveries, and latest updates in the field of Gastroenterology. Digestive Disorders and Gastroenterology is the hallmarks of this Webinar.
Opportunities for Conference Attendees
For Researchers & Faculty:
• Speaker Presentations
• Poster Display
• Symposium hosting
• Workshop organizing
For Universities, Associations & Societies:
• Association Partnering
• Collaboration proposals
• Academic Partnering
• Group Participation
For Students & Research Scholars:
• Poster Competition (Winner will get Best Poster Award)
• Young Researcher Forum (YRF Award to the best presenter)
• Student Attendee
• Group registrations
For Business Delegates:
• Speaker Presentations
• Symposium hosting
• Book Launch event
• Networking opportunities
• Audience participation
For Companies:
• Exhibitor and Vendor booths
• Sponsorships opportunities
• Product launch
• Workshop organizing
• Scientific Partnering
• Marketing and Networking with clients
Salient Features:
• Well-structured workshops, events, and symposia
• Renowned speakers and scientists across the globe
• Poster presentations and world-class exhibits
• Panel discussions & interactive sessions
• Perfect platform for global networking
• B2B meetings
• Alliances and associations
• Collaborative Research opportunities
Other Benefits of Joining Conference:
• Get your abstract published with DOI
• Get Certified for your participation
• Reduced Costs and Affordability
• Knock Down Geographical Barriers
• Convenience from the comfort of your own residence or from work
• Great resource for learning new career skills
• Learn from the Pros
• Global exposure to your research
• Make new connections
• Significant time saving
• Increased engagement
• Wider Reach
• More Engaging
• Position yourself because the expert
Targeted Audience :
• Gastroenterology and Hepatology Students, Scientists
• Gastroenterology and Hepatology Researchers/Eminent
• Gastroenterology and Hepatology Associations and Societies
• Business Entrepreneurs
• Gastroenterology and Hepatology Professors
• Members of the Gastroenterology and Hepatology Associations
Session/Tracks
Gastroenterology is the study of the function and diseases of the throat, small digestive tract, stomach, colon and rectum, gallbladder, bile channels, pancreas and liver. It incorporates a point to point study of the normal action (physiology) of the gastrointestinal organs including the movement of material through the stomach and digestive system the absorption and retention of supplements to the body, removal of waste from the body, and the capacity of the liver as a digestive organ.
Some possible areas of emphasis:
Pancreatic Disease
Transplantation
Gastrointestinal Cancer
Endoscopic Surveillance
Colorectal and Intestinal Disorders
Gastrointestinal maladies allude to sicknesses including the gastrointestinal tract, to be specific the throat, stomach, small digestive tract, internal organ and rectum, and the adornment organs of ingestion, the liver, gallbladder, and pancreas. Gastrointestinal issue incorporates such conditions as obstructing, irritable inside clutter, hemorrhoids, butt-centric gaps, perianal abscesses, butt-centric fistulas, perianal contaminations, diverticular sicknesses, colitis, colon polyps and infection. Enormous quantities of these can be envisioned or constrained by keeping up a sound lifestyle, practicing extraordinary entrail inclinations, and submitting to tumor screening.
Constipation
Irritable bowel syndrome (sensitive colon; spastic colon)
Anal disorders (Internal hemorrhoids and External hemorrhoids)
Diverticular disease
Polyps and cancer
Colitis
The esophagus is the solid cylinder that conveys nourishment and fluids from your mouth to the stomach. You may not be aware of your esophagus until you swallow something excessively enormous, excessively hot, or excessively cold. You may likewise see it when something isn't right. You may feel torment or experience difficulty gulping. The most well-known issue with the throat is GERD (gastroesophageal reflux disease). With GERD, a muscle at the end of your esophagus doesn't close appropriately. This permits stomach contents to spill back, or reflux, into the throat and aggravate it. After some time, GERD can make harm the throat. Different issues incorporate acid reflux, malignant growth, and eosinophilic esophagitis. Specialists may utilize different tests to make a diagnosis. These include imaging tests, an upper endoscopy, and a biopsy. Treatment relies upon the issue; a few issues improve with over-the-counter medications or changes in diet. Others may require physician recommended medicines or medical procedure. The following are additional diseases and conditions that affect the esophagus:
Esophageal atresia
Esophageal cancer
Esophageal dysphagia
Esophagealvarices
Esophagitis
Caustic injury to the esophagus
Gastrointestinal Bleeding and Pathology
Gastrointestinal bleeding is one of the essential complaints of the patients which could be interminable, mellow or deadly. Most of the conditions, GI bleeding are contained without anyone else's input, yet they are are anyway evaluated to keep up a strategic distance from a repeat and to stay away from advance movement of sickness, expecting any. Gastrointestinal pathology (including liver, gallbladder and pancreas) is a perceived sub-specialty discipline of surgical pathology. Acknowledgment of a sub-specialty is commonly identified with dedicated fellowship training offered within the subspecialty or, on the other hand, to surgical pathologists with an extraordinary intrigue and broad involvement with gastrointestinal pathology. The gastrointestinal (GI) pathology decides quality indicative histopathology on gastrointestinal endoscopic biopsies and resections of the gastrointestinal and pancreatico-biliary systems. Causes of Gastrointestinal Bleeding and Pathology :
Peptic Ulcer
Esophagitis
Diverticular Disease
Inflammatory bowel disease (IBD)
Hemorrhoids
Anal Fissures
Gallstones and Bile Duct Stones
Bile duct stones are gallstones in the bile duct. They can begin in the gallbladder and move into the bile duct or they can shape in the bile duct itself. The stones can become lodged in the bile duct, causing a blockage. Gallstones and bile duct stones (also known as choledocholithiasis) are the same, just located in two different areas of the body. Stones may pass immediately out of the bile duct on their own. However, when a stone gets stuck in the bile duct, medicinal intercession is necessary, generally irritation, bacterial infection, and even extreme organ harm can happen. Treatments of Gallstones and Bile Duct Stones :
Open Cholecystectomy
Laparoscopic cholecystectomy
Gastrointestinal Infection and Viral Gastroenteritis
Gastrointestinal infections are viral, bacterial or parasitic infections that cause gastroenteritis, an irritation of the gastrointestinal tract including both the stomach and the small intestine. Symptoms include diarrhoea, vomiting, and abdominal pain. Lack of hydration is the main danger of gastrointestinal infections, so rehydration is significant, yet most gastrointestinal infections are self- constrained and resolve within a couple of days. Viral gastroenteritis is an intestinal infection marked by watery diarrhoea, abdominal cramps, nausea or vomiting, and sometimes fever. The most common way to develop viral gastroenteritis — often called stomach flu — is through contact with an infected individual or by ingesting contaminated food or water. If you're otherwise healthy, you'll likely recover without complications. Yet, for babies, older adults and people with compromised immune systems, viral gastroenteritis can be deadly. Types of gastrointestinal infections & Viral Gastroenteritis :
Bacterial
Viral
Parasitic
Nanoviruses
Rotavirus
Gastroparesis is a medical term for delayed emptying of stomach contents. It occurs from harm to the vagus nerve that reaches out from the brain to the stomach and is generally connected with type 1 and type 2 diabetes. Unregulated high blood sugar (glucose) levels of diabetes harm nerves and veins all through the body, incorporating the vagus nerve in the gastrointestinal tract. Idiopathic gastroparesis is a similar condition in which the exact cause is unknown. It is treated in a similar way as diabetes-related gastroparesis. Most common symptoms of Gastroparesis :
Chronic Nausea
Vomiting
Abdominal Pain
A feeling of fullness
The gut microbiome is comprised of billions of bacteria and other microorganisms that exist together with other human cells in the lower intestine. Gut microbiota assists with absorption, immune function and brain health. Our gut microbiome starts to develop in very early life, and is affected by genetics, delivery method, age, stress, sickness, environment, drug use, and diet. The 'balance' of our gut can be disturbed by a few variables, and this can promote inflammation – a potent risk factor for physical and mental issue. Gut Microbiome and Diseases :
Clostridium difficile Infection (CDI)
Inflammatory Bowel Disease (IBD)
Celiac Disease
Obesity
Colorectal Cancer (CRC)
Autism Spectrum Disorder (ASD)
Inflammatory Bowel Disease
Inflammatory Bowel Disease(IBD) is an idiopathic disease caused by a dysregulated resistant reaction to have intestinal microflora. The two major types of Inflammatory Bowel Disease are ulcerative colitis (UC), which is confined to the colonic mucosa, and Crohn's diseases (CD), which can impact any system of the gastrointestinal tract from the mouth to the butt, incorporates "skip sores," and is transmural. There is a hereditary inclination for IBD, and patients with this condition are more inclined to the development of malignancy. Two major types of IBD:
Ulcerative colitis
Crohn's disease
Advances in Gastrointestinal Endoscopy
Gastrointestinal endoscopy is a technique that enables your specialist to look at inside covering of your throat your stomach, and the underlying section of your small digestive tract. A thin, adaptable review apparatus called an endoscope (scope) is utilized. High-definition and magnification endoscopes with electronic chromo endoscopy capability make it simpler to envision unobtrusive injuries, for example, small and flat polyps and patches of dysplastic gastrointestinal mucosa. They permit exact portrayal of polyps, which may later on enable us to specifically resect just precancerous colonic polyps, while ignoring small considerate hyperplastic polyps, which in turn will result in significant healthcare savings. New advanced choledochoscopes have tremendously improved symptomatic and remedial capacities inside the bile and pancreatic duct. Confocal endomicroscopy now enables us to perform microscopic evaluation of living tissues, improving focused biopsies in Barrett's oesophagus and supporting in the assessment of bile duct strictures and pancreatic cysts. Similarly, technological advances in endoscopic ultrasound, optical coherence tomography and spectroscopy hold great promise for improving indicative and remedial abilities for gastrointestinal illness. New Endoscopic Technique :
Chromoendoscopy
Narrow-Band Imaging
Flexible Spectral Imaging Color Enhancement
I-Scan
Magnifying Endoscopy
Confocal Laser Endomicroscopy
Therapeutic and Diagnostic Gastroenterology
Therapeutic and Diagnostic Gastroenterology provides a full range of advanced diagnostic and therapeutic endoscopic procedures which includes diagnostic and therapeutic ERCP for pancreatitis pathologies (papillotomy, stone extraction, stricture dilation and stenting, lithotripsy, peroralcholedochoscopy and pancreatoscopy), endoscopic ultrasonography which include fine needle aspiration cytology and biopsy and target treatment. Other advanced methods including therapy for Barrett's esophagus and early cancer including radiofrequency ablation, cyrotherapy and endoscopic mucosal resection. A portion of these diagnostic tools must be sterilized before using since they go about way for infection transmission.Types of Therapeutic and Diagnostic Gastroenterology:
Injection sclerotherapy
Argon plasma coagulation
Dilatation
Polypectomy
Gastrointestinal Radiology and Imaging
Gastrointestinal Radiology or GI Imaging utilizes a state of constant x-beam called fluoroscopy and a barium-based separate texture to make photos of the stomach, throat, digestive tract and other parts of stomach related structure. It is secure, non-invasive, and may be habituated to benefit absolutely destructive reflux, analyze torment, blood in the stool & other side effects. Computed tomography now permits the comprehensive assessment of abdominal and pelvic inflammatory and infectious processes, obstruction, tumor identification and staging, and show of vasculature and obtuse injury impacts. Barium studies of the gastrointestinal tract, enteroclysis for small-bowel assessment, and conventional radiography still have a role, regardless of the broad utilization of fibreoptic endoscopy. Fluoroscopy is as yet significant; however extraordinary advances in innovations have changed gastrointestinal radiology unavoidably. Gastrointestinal Radiology and Imaging is subdivided into four sections:
Gastrointestinal Radiology
Genitourinary Radiology
Abdominal Computed Tomography (CT)
Abdominal Magnetic Resonance Imaging (MR)
The tumours of the gastrointestinal tract and extra organs which demonstrate the signs of internal dying, intense agonies, swelling, failure to process, trouble in swallowing or perpetual blockage or intense loose bowels. Gastrointestinal diseases are ordered into 2 type upper gastrointestinal malignancies and lower gastrointestinal tract tumours. Finding requires endoscopy took after by biopsy if there is a doubt or a blister. Upper stomach related tract malignancies incorporate diseases of Esophagus, Stomach, Pancreas, liver, Gall bladder, and MALT. Lower stomach related tract ailments incorporate colorectal malignancy, butt-centric development, enormous and small digestive system malignancies, retroperitoneum and carcinoid tumour.
Esophageal Oncology
Stomach Oncology
Pancreatic Oncology
Liver Oncology
Gallbladder Oncology
Gastrointestinal carcinoid tumor
Colorectal Oncology
Anal Oncology
Fundamentals & Advancements in Gastroenterology
Gastroenterology is the field of drugs devoted specifically to treatment for the gastrointestinal system. The alimentary canal may be a tube-like structure which extends from the mouth to the anus. Histologically the gut comprises of four main layers: the mucosa, which comprises epithelial cells (enterocytes, endocrine cells and others), the lamina propria and the muscular is mucosae; the submucosal; two muscle layers, an inner thick circular layer and an outer thin longitudinal layer; and a serosal layer.
Gastrointestinal Disorders and Symptoms
Gastrointestinal disorders include conditions such as irritable bowel syndrome, constipation, haemorrhoids, anal fissures, anal fistulas, perianal abscesses, perianal infections, diverticular diseases, colitis, colon polyps and cancer. Many of these can be prevented or minimized by, practicing good bowel habits, maintaining healthy lifestyle and submitting to cancer screening.
Gastroenteritis
Gastroenteritis, commonly referred to as the stomach flu, include the combination of diarrhoea, vomiting, and abdominal pain. Fever, lack of energy, and dehydration may also occur. This typically lasts less than two weeks. Depending on the cause, viral gastroenteritis symptoms may appear within one to three days after you're
infected and can range from mild to severe Gastroenteritis can be due to infections by viruses, bacteria, parasites, and fungus.
Treatment Advances in Digestive Disorders
The major cause of peptic ulcer disease and gastric cancer peptic ulcer disease and gastric cancer is Helicobacter pylori (H. pylori). No signs and symptoms are found with H. pylori infection in most of the people. Diagnosis can be done using blood test, breath test, stool test, scope test. Proton pump inhibitors, Histamine (H-2) blockers, Bismuth subsalicylate are used for the treatment.
Gastric Cancer
Gastric cancer is one of the most common human cancer types. In
overall, cancer initiates when an error (mutation) occurs in a cell's DNA. The mutation grounds the cell to raise and split at a rapid rate and to continue living when a normal cell would die. The accumulating cancerous cells form a tumour that can invade nearby structures. And cancer cells can breakdown off from the tumour to feast throughout the body.
Inherited GI cancer syndromes
Gastrointestinal disease is one of the real reasons for death around the world. Inherited gastrointestinal malignancy disorders comprise around 5-10% everything being equal. Around 20-25% of undiscovered cases have a conceivable genetic segment, which isn't yet settled. Over the most recent couple of decades, the development in genomics has prompted the revelation of various malignant growth
inclination qualities in gastrointestinal disease.
Treatment Advances in GI Cancers
Gastrointestinal tumours are a gathering of profoundly forceful malignancies, and novel restorative methodologies with higher clinical viability are by and large effectively looked for. "Immunotherapy" is currently developing as one such encouraging procedure for the treatment of these tumours. This article quickly audits the ongoing advances that use focusing of resistant checkpoint pathways, in the administration of gastrointestinal malignancies.
Innovative Gastroesophageal Reflux Disease Treatment
GERD today is ordinarily treated with drugs, for example, histamine
receptor opponents (H2 blockers), - Pepcid, Tagamet and Zantac - and with proton siphon inhibitors (PPIs) - Nexium, Prilosec and Protonic. Shockingly, these drugs can lose their viability after some time. More significantly, they don't treat the fundamental main drivers of indigestion.
Liver Function & Liver Health
The liver is body's largest internal organ on the right-hand side of the belly. Liver is an essential organ that has many functions in the human body and including making proteins and blood clotting factors, manufacturing triglycerides and cholesterol, glycogen synthesis and bile production. The liver also filters the blood coming from the digestive tract and detoxifies the chemicals and metabolizes the vitamins, proteins, fats, carbohydrates and drugs and it secrets the bile that ends up back in the intestine.
Effect of Supplements in Gastro and Hepato Disorders
A huge measure of information from research was distributed over the previous decades concerning the jobs of various nutrients in different gastrointestinal ailments. For example, most nutrients demonstrated an opposite association with the danger of colorectal carcinoma just as different malignancies like gastric and oesophageal disease in observational preliminaries, anyway interventional preliminaries neglected to demonstrate a reasonable gainful preventive job. Then again, increasingly strong proof was gotten from excellent investigations for a job of specific nutrients in explicit elements.
The pancreas is a large gland behind the stomach and next to the small intestine which produces juices that help break down food and hormones and help control blood sugar levels. The pancreas does two main things:
It releases powerful digestive enzymes into the small intestine to aid the digestion of food.
It releases the hormones insulin and glucagon into the bloodstream. These hormones help the body control how it uses food for energy.
It starts when cells in the pancreas start to grow out of control. Pancreatic cancer initiates when abnormal cells in the pancreas grow and divide out of mechanism and form a tumour. Organs, similar the pancreas, are made up of cells. Usually, cells split to form new cells as the body desires them. When cells get old, they die, and new cells take their place. Cancers that cultivate within the pancreas fall into two chief categories:
Cancers of the endocrine pancreas are called "islet cell" or "pancreatic neuroendocrine tumours or PNETs"
Cancers of the exocrine pancreas (the part that makes enzymes)
Hepato-Pancreatic-Biliary Infectious Diseases
Hepato-pancreato-biliary disease refers to any condition that affects the liver, pancreas, gallbladder, and the bile ducts. These diseases commonly share some tell-tale signs or symptoms, such as jaundice, darker urine colour, and lighter stool colour. While some have genetic or hereditary causes, most are due to chronic damage to the tissues of the organs involved. These conditions are treated and managed by hepatologists, hepato-pancreato-biliary oncologists, and transplant specialists. There are several treatment options available for patients suffering from any liver, pancreatic, or biliary disease.
Urology is a part of health care that deals with diseases of the male and female urinary tract (kidneys, ureters, bladder and urethra). It also deals with the male organs that can make babies (penis, testes, scrotum, prostate, etc.) The scope of urology is big, and the American Urological Association has named seven subspecialty parts:
Pediatric Urology (children's urology)
Urologic Oncology (urologic cancers)
Renal (kidney) Transplant
Male Infertility
Calculi (urinary tract stones)
Female Urology
Neuro-urology (nervous system control of genitourinary organs
A urinary tract infection naturally occurs when bacteria pass in the urinary tract through the urethra and initiate to growth in the bladder. Although the urinary system is designed to keep out such microscopic interlopers, these defences sometimes fail. When that occurs, bacteria may take hold and grow into a full-blown infection in the urinary tract. Urinary tract infections (UTIs) are very predominantly in women, babies and older people. Around one in two women and one in 20 men will get a UTI in their lifetime.
This session is devoted to discussing a condition of the bladder, because of which one is unable to start urination, or if started is unable to completely empty the bladder. Urinary retention is more common in men than women. Treatment differs for acute and chronic urinary retention. Some of the most common causes of non-obstructive urinary retention are: Stroke, Vaginal childbirth, Pelvic injury or trauma, impaired muscle or nerve function due to medication or anaesthesia, accidents that injure the brain or spinal cord. Obstructive retention may result from: Cancer, Kidney or bladder stones, Enlarged prostate (BPH) in men.
A kidney stone or a tumour may block urine flow and cause pain. Under such times, urinary tract imaging helps the doctors to diagnose the disease. Here we are to discuss the imaging of the two kidneys, two ureters, a bladder, and a urethra which comprises of the Urinary Tract. Interstitial cystitis (IC) may be treated with lifestyle changes, bladder training, physical therapy, medicines, bladder hydro distension, bladder instillation, surgery, or a combination of these treatments
The urologists bid minimally invasive robotic-assisted surgery for several urological diseases including prostate cancer, kidney obstruction, and bladder reconstruction. Robotic-assisted surgery provides parallel benefits in children with a short period of time and improved therapies. Robotic surgery enables urological surgeons to perform more precise operation than conventional surgery.
Excessive minerals accumulate to form stones in the inner lining of the Kidney which are known as Kidney stones. They usually consist of calcium oxalate but may be composed of several other compounds. Kidney stones can grow to the size of a golf ball while maintaining a sharp, crystalline structure. The stones may be small and pass unnoticed through the urinary tract, but they can also cause extreme pain as they leave the body. Kidney stones are very commonly found in Americans. Minimally invasive treatments are found effective for Kidney stones. All the factors can be discussed in this session.
Kidney cancer is a disease that starts in the kidneys. Renal cell cancer (renal cell carcinoma or RCC) is a disease that occurs when certain kidney cells become malignant or cancerous and grow out of control, forming a tumour in one or both kidneys. The renal cancer cells may spread to other areas of the body. The incidence of urinary organ cancer appears to be increasing. Smoking and misuse of certain analgesics will influence the danger of nephritic cell cancer or nephritic pathological process. Signs of renal cell cancer seize blood within the faces and lump within the abdomen.
Gastroenterology
Colorectal and Intestinal Disorders
Esophageal Diseases
Gastrointestinal Bleeding and Pathology
Gallstones and Bile Duct Stones
Gastrointestinal Infection and Viral Gastroenteritis
Gastroparesis
gut microbiome
Inflammatory Bowel Disease
Advances in Gastrointestinal Endoscopy
Therapeutic and Diagnostic Gastroenterology
Gastrointestinal Radiology and Imaging
Gastrointestinal Oncology
Gastrointestinal Pharmacology
Gastroenterological Transplantation
Abdominal & Primary Care
Advanced Hepatology
Hepatitis and Liver Diseases
Gastroenterology & Pregnancy
PancreaticTumor and Cancer
Hepato-pancreato-biliary disease
Gastrointestinal and Minimally Invasive Surgery
Obesity and Bariatric Surgery
Neurogastroenterology and Motility
Nutrition and Dietetics in Gastroenterology
Gastrointestinal Disorders and Symptoms
Gastroenteritis
Gastric cancer
Inherited GI cancer syndromes
Treatment Advances in GI Cancers
InnovativeGastroesophageal Reflux Disease Treatment
Liver Function & Liver Health
Hepatitis and its Types
Effect of Supplements on Gastro and Hepato Disorders
Pancreatic disease
Pancreatic cancer
Hepato-Pancreatic-Biliary Infectious Diseases
Urology
Urinary Tract Infection
Urinary Retention
Urinary Tract Imaging
Urology Robotic Surgery
Kidney Stones
Kidney Cancer
Kidney Transplantation
Dialysis and Renal Care